Gooseberries and Turmeric for a glowing skin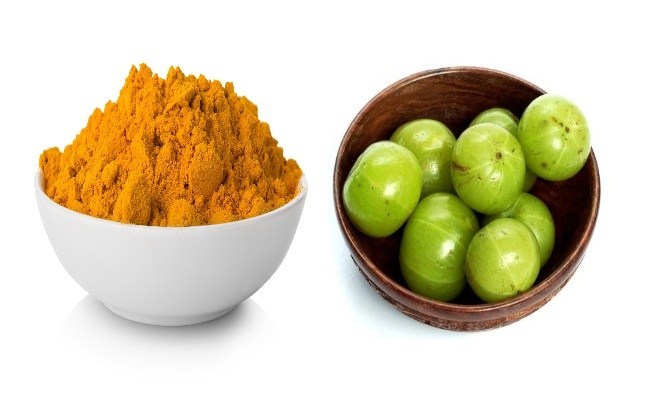 Most of us are haunted by various beauty issues including dry skin, black marks on the skin and the blackening of the skin. The mixture of gooseberry and Turmeric can be extremely effective in dealing with such issues.
Applying the paste of gooseberries and turmeric on face and washing it off after some time will help improve the glow of the skin. It will also help in lightening the skin and in attaining a fairer skin, thus becoming more effective than the modern cosmetics made with chemicals. The applying of this paste will also help in keeping the skin moisturized and subsequently reducing the problem of dry skin. The paste is also an effective solution for removing dark spots, pimples black heads and acne. It also helps in the effectively removing the unwanted hair on the face.
A particular kind of turmeric (KastooriManjal) if mixed with salt and applied on the face, can be an effective remedy to the blackening of the skin in the neck.