Govt enforces new rules for aviation restart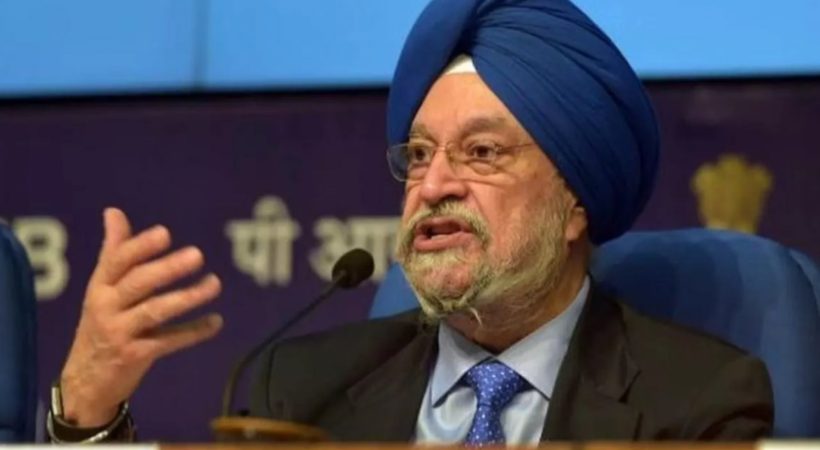 As domestic flights are set to resume on May 25,civil Aviation Minister Hardeep Singh Puri on Thursday announced new details of the reopening of operations and the new temporary charges put in place.
Here are all the details:
Metro to metro cities: One-third capacity of approved summer schedule allowed.
Metro to non-metro cities: One-third of approved summer schedule where the weekly departure is greater than 100.
Temporary changes to remain in effect until August 24.
Delhi-Mumbai: Minimum fare Rs 3500, max Rs 10,000
40% of seats to be sold at a fare less than the mid-point a band.
Only base fare capped. Taxes such as user development fee, GST will be extra.
No need to keep middle seats vacant.
Procedure for international travel likely to be tweaked.
Routes divided into 7 sections
Section 1: Flight duration less than 40 mins, Section 2:  40-60 mins, Section 3: 60-90 mins, Section 4: 90-120 mins, Section 5: 120-150 mins, Section 6: 150-180 mins, Section 7: 180-210 mins.
Flights in the country have been suspended since late March when the government restricted movement to contain the spread of coronavirus.
Earlier, the  Minister  had announced that domestic flight services would recommence  in a calibrated manner from May 25 onwards. In a tweet, Puri said that all airports and air carriers are being informed to be ready for operations from Monday onwards. He added that the Standard Operating Procedure (SOP) for passenger movement is also being separately issued.