Harvard Medical School Recommends Yoga During Coronavirus Pandemic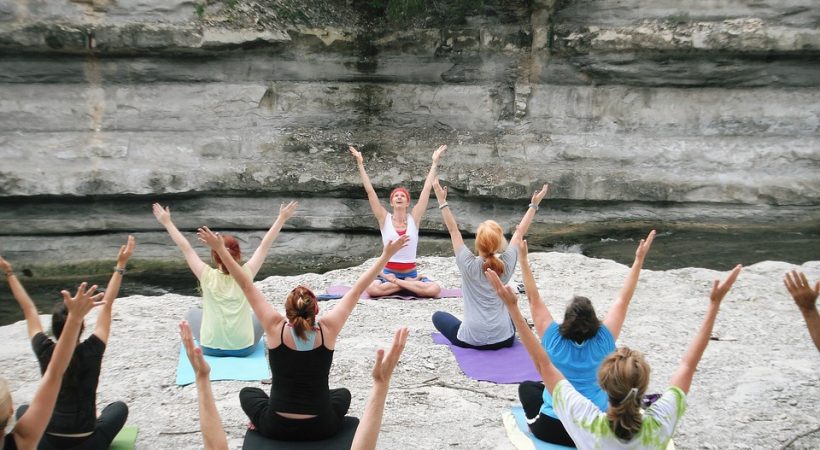 Harvard Medical school of Harvard University has urged people to do yoga during the time of coronavirus pandemic. According to them yoga would reduce the chances of infection by improving immunity.
In a recently published article 'Coping with coronavirus anxiety', Harvard medical school has said that yoga, meditation and controlled breathing are "some tried and true ways to relax". They believe that it can lower the risk of coronavirus disease.
It has been already proven regular practice of yoga reduces stress levels, lowers blood pressure, and improves lung capacity thus, maintaining healthy immune system. It is obvious that doing yoga reduces the chances of infecting people with lower immune system.
"Regular meditation is very calming. Many apps teach simple forms of meditation, such as Headspace or Calm," wrote John Sharp, a board-certified psychiatrist on the faculty at Harvard Medical School and the David Geffen School of Medicine at University of California, Los Angeles.
"Not a yoga person? No need to start now unless you'd like to try it. Sometimes trying new things and discovering new activities you can benefit from and enjoy can be a welcome, healthy distraction. Yoga Studio and Pocket Yoga are good apps to consider," he said.
On controlled breathing, he instructed, "Inhale up the first side of the square. Slowly count one, two, three. Hold your breath across the top. One, two, three. Exhale down the other side of the square. One, two, three. Then hold your breath across the bottom. One, two, three. After a few minutes of this you should be feeling calmer and more centered," Sharp said.
Earlier, in the wake of lockdown Indian Prime minister Narendra Modi had shared some yoga videos where he revealed that the secret of his health is yoga urging people to practice yoga every day.