Highlights of the Ayurveda Day activities by AYUSH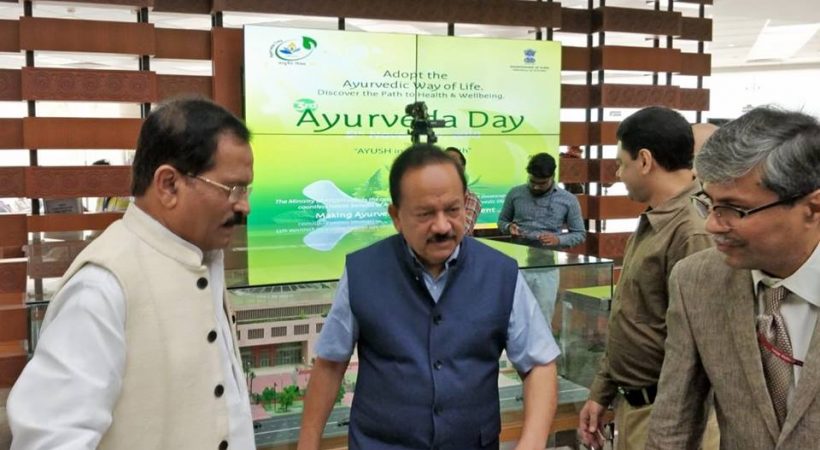 The inauguration of the third Ayurveda day would be held in the Ambedkar International Center, Janpath, New Delhi and theMinister of the State for AYUSH, ShripadYessoNaik will be the chief guest in the event. Vaidya Rajesh Kotecha(Secretary to AYUSH), Harsh Vardhan(Minister for Science and Technology, Earth Sciences and Environment, Forest and Climate Change) would be present during the occasion.
The Ministry of AYUSH has planned to make use of the occasion to create awareness on the countless health benefits of Ayurveda and to promote the Ayurvedic lifestyle. The Ministry of AYUSH also conducted a 'National Seminar on Entrepreneurship and Business Development in Ayurveda' on the 4th of November 2018 at the Ambedkar International Center. All Ayurveda degree holders, students, teachers, practitioners, industry persons, researchers, startups and other stakeholders, as well as management students participated in this event.
Highlights of the Ayurveda Day celebration:
Countrywide awareness campaigns on health promotion and preventive aspects of Ayurveda.
Theme: 'AYUSH in Public Health'.
Launch of AYUSH Hospital Management Information System, an initiative to induct IT in a big way into the AYUSH Sector.
Foundation of the Phase 2 of the All India Institute of Ayurveda, New Delhi
'Run for Ayurveda' in different cities across the country.
Planting Herbal Gardens and distribution of medicinal plant saplings
Foundation of All India Institute of Ayurveda, Yoga and Naturopathy at Goa