Hollywood star Tom Hanks and wife tested positive for Corona virus, kept in isolation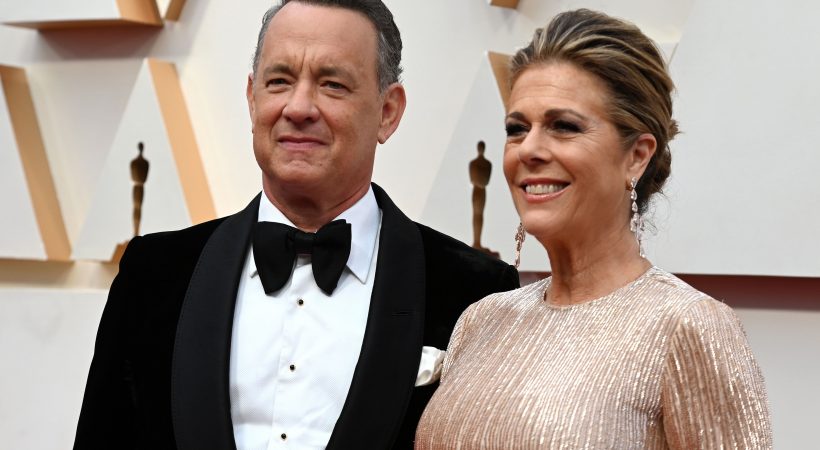 Corona virus does not seem to attack a person according their name or fame. Lately, it was announced through the twitter handle of Hollywood star, Tom Hanks that he and his wife Rita Wilson were tested positive for the virus. Hanks is also the first major Hollywood star to publicly announce that was tested positive for the virus. The couple is at present kept in isolation in Australia. The couple, who are both 63 years old, came down with fever while in Australia. Right now they are isolated and monitored.
"We felt a bit tired, like we had colds, and some body aches. Rita had some chills that came and went. Slight fevers too. To play things right, as is needed in the world right now, we were tested for the Corona virus, and were found to be positive," he wrote on Twitter and Instagram, along with a photo of a surgical glove placed inside a biohazard trash bag.
As of now the virus has infected over 1.25 lakh people in 100-plus countries and has killed over 4,000 people.
Hanks was working on a film about the life of Elvis Presley when he felt sick and decided to see the doctor. The couple had been on Gold Coast for the shoot of the film.
Warner Bros, which is producing the film, said in a statement without naming Tom Hanks, "We have been made aware that a company member from our Elvis feature film, which is currently in pre-production in The Gold Coast, Australia, has tested positive for COVID-19."
"We are working closely with the appropriate Australian health agencies to identify and contact anyone who may have come in direct contact with the individual
"The health and safety of our company members is always our top priority, and we are taking precautions to protect everyone who works on our productions around the world," the studio said.
However, The Warner Bros Company did not mention Hanks. Also, it is not sure if the filming of the movie would be postponed because of the actor's illness.
Australia is known to have 136 confirmed cases of corona virus and three deaths. The country on Thursday said that US $11 billion will be unveiled to curb the economic impact of the corona virus pandemic and thus avoid the country's first recession in 29 years. Prime Minister Scott Morrison announced the nearly Australian $18 billion package – equivalent to just less than one percent of GDP – which will primarily be targeted at businesses.
(With inputs from AFP and Reuters)