How to deal with smart phone addiction in children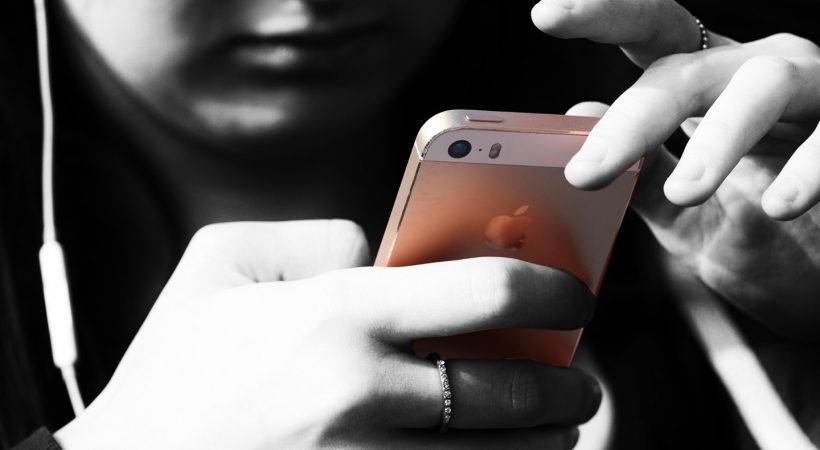 Smart phones have become an integral part of life today and it is so much a part of life that most of our lives revolve around the small device that we carry in our pockets. Alarmingly, even children are addicted to smart phones and this can have extremely negative effects in future. It is quite a shocking reality that the younger generation today, which in fact should be agile and active outdoors, is imprisoned to the shrunken world of smart phones and is busy playing games, watching cartoons etc.These can have a heavy influence on the child's nature and plays an important part in determining their behavior. Subsequently, these children are missing out on the authentic beauty of nature and the childhood playfulness. However, once it becomes addictive and any unhealthy apps or programs evolve to conquer your child's sensibility, it can become extremely threatening and dangerous for the child.
Many psychiatrists point out that the age group and the related characteristics play an important role in the attitude of children towards smart phones. There are chances that the kids playing video games see themselves as the protagonist of the game they play and act the same even in their real life. There have also been studies which prove that children addicted to video games are restless and easily agitated in real life. Life for them is more like a mission in the popular video games where they fight violently to win, irrespective of the occasions.
Teenagers are more interested in social media and related activities and the danger here is that they may be introduced to sex chats and porn at an early stage and may develop wrong notions about sex and sexuality. This can also contribute to them feeling guilty about the same and that would be reflected in their behavior.
Parents these days are completely unaware of their children's smart phone use and they start noticing these only when they encounter a problem. There have been many cases in the past wherein psychologists put forward some useful suggestions as given below in order to tackle such issues scientifically:
Use of smart phones in children and teenagers must be controlled. Little ones should be refrained from using smart phones so that they can be free from the intoxication of the video games and other health issues caused through radiation and screens.
Children should use the smart phones only under the surveillance of parents. If any Parents should know the purpose and the way in which the child uses the smart phone even if they are using the smart phones of their parents. Keeping a check on the mobile phone usage of the children would enable the parent to aware of any possible threats and can deal with it effectively. This would also enable the child to control the use of smart phones and therefore avoid falling prey to the possible dangers.
Always make sure that the children bring back the phone immediately after use.
Internet use should be permitted only for a limited time. There are parents who limit the use of Wi-Fi according to the academic requirements of the child. This is a good move.
Always find time to spend and chat with your children and make the relationship warmer. The rapport between the parents and the kids must be so warm that the kids do not feel hurt even if smartphones are denied to them. There are all chances of conflicts in this area, but do not break away for long from children due to this conflict. It is important to explain to them your concerns and make them understand the dangers.