Huge Set Back To Democrats As Senate Parliamentarian Rejects Second Attempt To Include Citizenship For 'Dreamers' In The Budget Reconciliation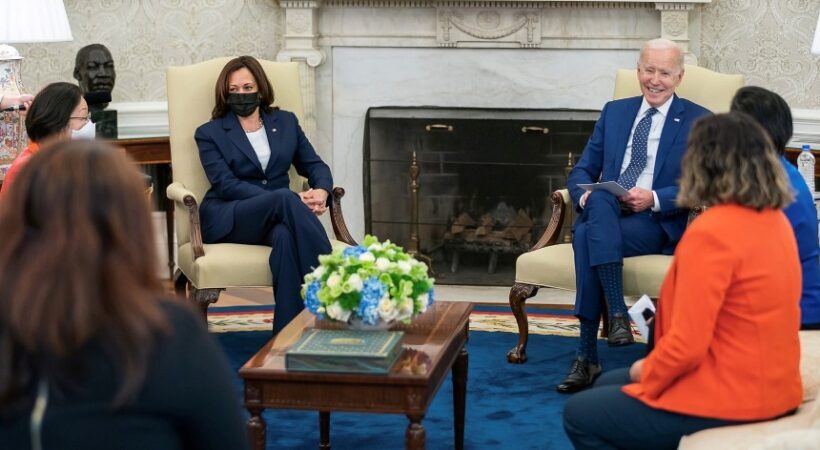 In a huge set back to democrats in their second attempt to create a pathway to citizenship for millions of undocumented immigrants also known as "Dreamers" as part of budget reconciliation, Senate Parliamentarian Elizabeth MacDonough blocked the move. The undocumented immigrants, who came to the US with their parents as young kids, are largely comprising Indians.
According to reports, Elizabeth MacDonough turned down democrats' proposal to include a provision to change the registry date from 1972 to 2010 for the legalization of immigrants and it could be passed using budget reconciliation. But she rejected this proposal.
"This registry proposal is also one in which those persons who are not currently eligible to adjust status under the law (a substantial proportion of the targeted population) would become eligible, which is a weighty policy change and our analysis of this issue is thus largely the same as the LPR proposal," MacDonough wrote in a response, which was obtained by CNN.
The CNN reported that the Democrats stressed that they believed this fight for including immigration reform "is not over." However, it is reported that this was — again — a huge loss for Democrats who wanted to include these provisions as a last-ditch effort for reform.
Following the ruling from the parliamentarian, Senate Majority Whip Dick Durbin called it a "disappointment," the CNN report said.
"Unfortunately we can't find the language to clear for the reconciliation," Durbin said, adding Democrats plan to continue finding a way to include it in the bill.
Sen. Bob Menendez, a Democrat from New Jersey and another champion of immigration reform, also added to the disappointment from Democrats and called the decision "unfortunate," the report said.
The Democrats had failed in their first attempt to gain support of Senate Parliamentarian, Elizabeth MacDonough to provide pathway to citizenship for undocumented immigrants as part of budget reconciliation. If they had won in their attempt, it would have greatly benefited Indian immigrants in the U.S.