Incredible story of Nadia Murad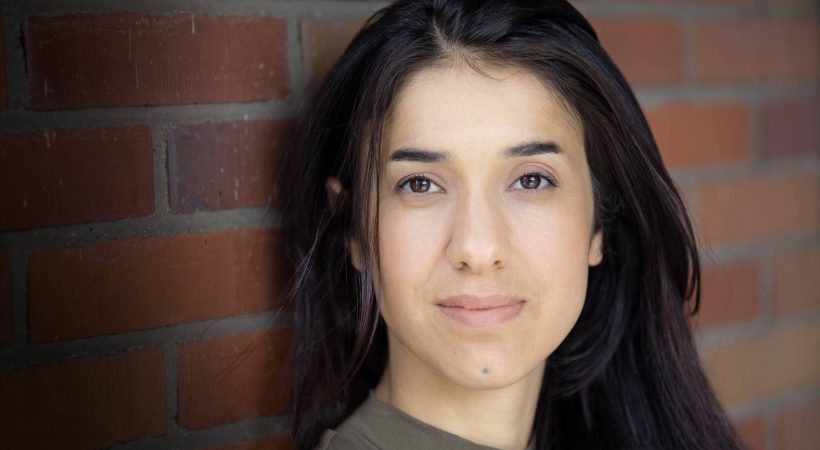 There would be great light of hope and appreciation in the eyes of those ,who captured and camped at the Islamic State Camp ,if they come to know that Nadia Murad, a 25 year old woman from Kojo, Iraq, shared this year's Nobel Prize with the renowned Gynecologist Dr. Denis Mukwege. Nadia Murad has spent her life  amidst of perilous hardships, but ultimately radiating hope among them.
Despite having a ripped adolescence, she simultaneously fought against terrorism and stood for assaulted and victimized women. Eventually, as a symbol of defense and courage, the Nobel Prize committee bestowed her this year's prestigious award for Peace.
Her tears would not last forever. Her ears can still hear those nauseatingly filthy roaring of Islamic State Terrorists. They raped her quite often and fastened in tether and covered by veil, she was exposed to the streets where they bargained for the cheapest but consummate sex slave. She thus became a sex slave in the hands of those barbarous murderers titled as Islamic state terrorists.
However, In April 2014, when she managed to scamper from there, she did not go into hiding as anyone else would have done. She now delivers speeches as a goodwill ambassador to United Nations, pertaining to the misery of girls who is still in the hands of the Islamic State terrorists. She believes that her rescue from the camp seems to be a premeditated plan of the Almighty to whom she prayed.
A Kurd descendant from Iraq, she was enchained in the camp for almost 3 months and every single day was a nightmare for her as she was brutally raped by the terrorists in the camp. After her release, when the B.B.C reporter approached her for an interview, she demanded that she would speak in front of the camera without any veil in front of the face. Her irresistible impulse was to show off her hardships without any mask.
Nadia is a product of that boldness and courage. Being candid, considerate and moreover a true activist who retain the energy from the hazardous experiences, she utilizes the power from her experiences in the past to fight against injustice.