India could avert 78,000 deaths, 29 lakh cases  in first two lockdowns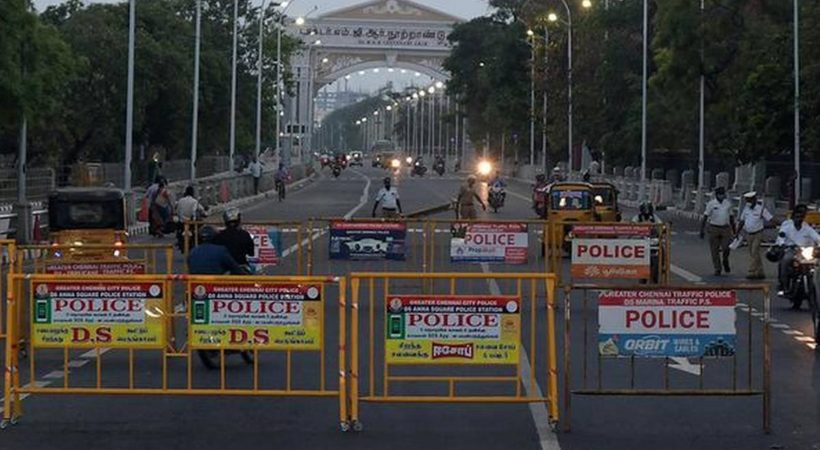 Indian Centre Government has announced that they could avert 29 lakh cases and 78,000 deaths by imposing the first two lockdowns. The statement has come amid the accusations from opposite party leaders that unduly imposed lockdown did not work well in terms of defending the coroanavirus outbreak as well as caused economic slowdown.
Providing the information of mathematical modelling studies, which the Ministry of Health has conducted to estimate the public health effect of lockdown one and two, NITI Ayog Member Health VK Paul, on Friday, said: "Broad ranges covering the estimates of lockdown impact by multiple models we got done show that we averted 14 to 29 lakh cases and 37,000 to 78,000 deaths."
The government provided the average prediction of five sets of modeling it authorized to understand if the lockdowns helped. The assessment covered the period until May 15.
The Ministry of Health also claimed that balanced approach towards the COVID-19 causing SARS-CoV-2 virus was the way to go.
"The lockdown is being gradually eased but we need to be very cautious. We cannot afford to relax. The virus is around and we have to take the measures we know will prevent it from growing. We have to wear masks, practise hand and respiratory hygiene, maintain one-metre distance and ensure care for the elderly," Paul said, asking people to be wary of the potential of the virus to grow mathematically.
We have to create the headwinds needed to ensure the virus doesn't grow, he added.
The Ministry also said the pinnacle of COVID cases couldn't be compared in any plain equation because the future growth of the disease would depend not only on how the virus grew but also on how the community acted and how we as a society developed resistance for the virus. Paul said India had changed its behavior and must now sustain that change.
The NITI Ayog official also said that the pandemic was centralized in a few urban pockets in terms of both active cases and deaths. Around 80 per cent cases are in the states of Maharashtra, Gujarat, Tamil Nadu, Delhi and MP; and 60 per cent active cases are in five cities of Mumbai, Delhi, Chennai, Pune and Thane. Deaths are also similarly condensed  in urban areas.
The NITI Aayog member health added that he never projected zero cases until May 15 and had earlier only said the disease graph had slowed.