India Honors Nurses With Florence Nightingale Prize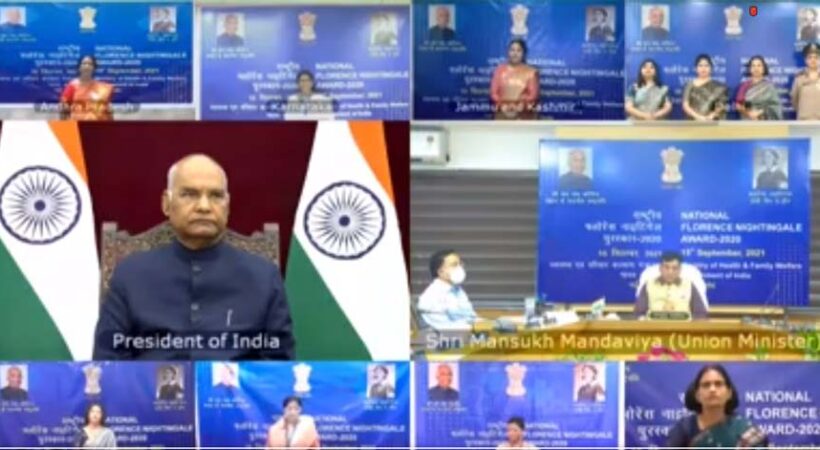 Kerala has been reeling under a recurrent pandemic risk ever since the Nipah virus hit the state in 2018. The Nipah virus outbreak in 2018 claimed 17 lives in the state. Kerala was also the first state that registered the first Covid-19 case in the country after a medical student hospitalized contracting coronavirus in January 30,2020.
Kerala is still grappling with the growing number of Coronavirus cases, even though infection rates elsewhere in India fell significantly. In fact, the continuous registering of high case load in the state is hampering India's recovery from the pandemic.
In Kerala, nearly 3.5 million residents are fighting with fresh infections by the delta variant of Covid-19 and it accounts for nearly two thirds of the nation's daily Covid-19 infections.
On September 5, a 12-year-old boy died in a private hospital in Kozhikode,Kerala, after contracting Nipha Virus. After that many had claimed to have the symptoms of Nipah sought treatment in Hospitals.
However, Kerala's efficient and committed health care workers have been helping the public in tackling  the pandemics.
Now, P. Geetha, the Nursing Superintend , Thiruvanthapuram Medical College, who offered essential care to critical Covid and Nipah patients, has been honored with the 'Florence Nightingale Prize' which is a meritorious services award for nursing professionals in the country.
The annual award was instituted by the Union Health ministry in 1973. President Ram Nath Kovind presented the National Florence Nightingale Award 2020 to Geetha for her excellence in health service. Other 51 nurses across the country have also been awarded.
The winners were awarded Rs 50,000  cash prize, a certificate, a citation and a medal.
The ceremony was organised at the Thiruvananthapuram National Informatics Center in the city. Nursing Council Registrar Dr Saleena Shah and Dr P S Sona, who is the state coordinator of the award committee, attended the event.