India may extend lockdown in hotspots post May 3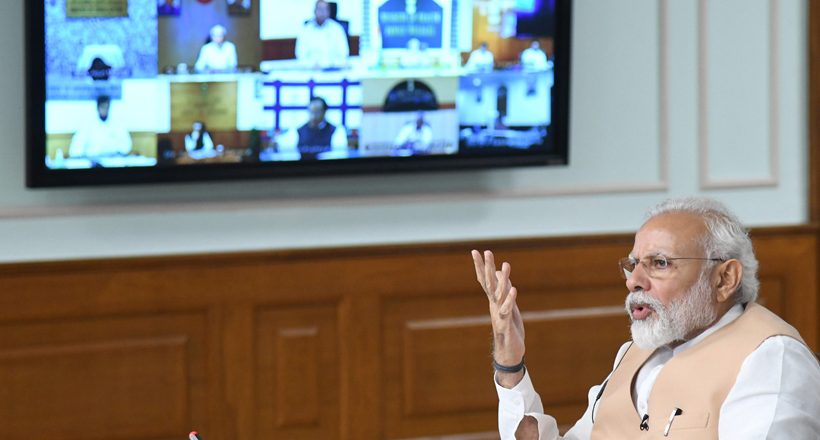 As 40 days lockdown in the country is going to end on May 3, Prime minister Narendra modi held a video conference with State Chief ministers to discuss the way ahead. According to the report published by the The New Indian Express, the lockdown in hotspots likely to be extended after May 3 as Prime minister hinted in the conference.
It was forth Chief minister's conference which was convened by Prime minister since the lockdown started on March 24 to discuss the issues faced by the country. During the conference prime minister urged the states to work for making the economy stronger again as well as fight with the deadly coroanavirus pandemic.
Due to timely measures, India has been able to protect many people, PM added.
A statement released by the PMO after prime minister Modi's video conference with chief ministers says, "PM said situation in many countries, including India, was almost similar at the start of March. However, due to timely measures, India has been able to protect many people. He, however, forewarned that danger of virus is far from over&constant vigilance is of paramount importance."
PM Modi said,"For a long time now, COVID-19 has become a part of our lives. Considering the threat that it poses we shouldn't compromise on one thing: that is maintaining social distance. This should be made into a mantra for all- 'do gaj doori'. We have to keep spreading this message and should be a life lesson for all. In the same way, masks or face covers should become a major part of our lives."
Aaccording to the reports the chief ministers from Meghalaya, Mizoram, Puducherry, Uttarakhand, Himachal Pradesh, Odisha, Bihar, Gujarat and Haryana spoke about the further strategies to fight against deadly coronavirus which killed nearly 900 people in the country. Meghalaya,Odisha and Goa urged PM Narendra Modia to extend the lockdown with some additional riders.
Goa chief minister Pramod Sawant said his government is in favour of extending lockdown in the coastal state beyond May 3.
"We believe that the lockdown should be extended. We will be writing to the Prime Minister soon," Sawant told reporters.
"Economical activities within the state should continue, but the border should be sealed. No planes, no trains too," Sawant said.
"We have mooted to continue with the lockdown post May 3 with relaxation on activities in green zones or non-covid affected districts in Meghalaya," said Meghalaya chief minister Conrad Sangma after discussing COVID-19 strategy with PM Modi.