India reduces salaries of Ministers and M.P's by 30% for a year, Congress M.P criticizes Govt. For temporary halting MPLAD funds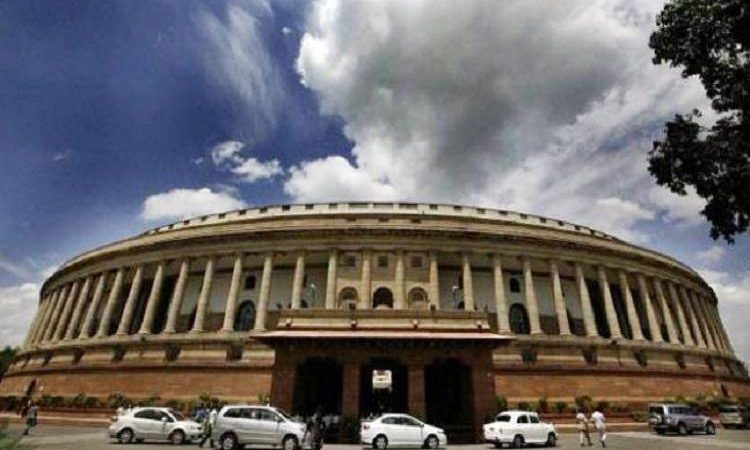 In its bid to fight the coronavirus, union cabinet of India has decided to cut salaries of all ministers and members of Parliament by 30% for a year. An ordinance regarding this has been passed by cabinet chaired by Prime Minister Narendra Modi. This was done through amending the Salary, Allowances and Pension of Members of Parliament Act, 1954.
The cabinet decided to amend the Salary, Allowances and Pension of Members of Parliament Act through an ordinance to cut salaries of all ministers, including Prime minister himself, for a year by 30 percent. Information and Broadcasting Minister Prakash Javadekar said while briefing the Cabinet's decision.
The Cabinet also approved the temporary suspension of the MPLAD (Members of Parliament Local Area Development Scheme) Fund during 2020-21 & 2021-22.
The president, vice-president, governors have also conveyed their intention to give 30 percent of their salaries for a year. This is being done on their request, Javadekar said, adding savings from the salaries will go to the Consolidated Fund of India.
Whereas, Congress M.P Shashi Tharoor criticized govt for suspending MPLAD funds for two year, although he accepted the decision to cut salaries of M.P's and Ministers for one year.
Tharoor argued that suspending may lead to an imbalance in fund distribution in coronavirus fight.
Earlier, United Nation in its latest report had informed that coronavirus pandemic is unlikely to hit Indian economy although it has pushed global economy in to recession.
To overcome the economic and financial loss caused by the coronavirus pandemic the Indian government had announced a Rs. 1.70 lakh crore Garib Kalyan Yojana largely aiming mainly to raise fund for unorganized sector workers, especially daily wage workers, and urban and rural poor.
As per the package released, the health workers who work tirelessly for the corona infected patients will be assured of a health insurance policy worth 50 lakhs. This insurance cover to medical service providers will benefit more than 20 Lakh employees across the country.
According to the Prime Minister's Garib Kalyan Anna Yogana scheme, 80 crore poor will receive 5 kg rice or wheat free of cost in addition to their existing scheme. They will also have the option to choose between rice or wheat flour.
They will get this free of cost for the next three months. 1 kg dal will also be given for free.
They will also receive one kg pulses too for the next three months free of cost. The poor can avail this either in bulk or in parts.
According to official data, the government has total of 58.49 million tonnes of food grains in the Food Corporation of India (FCI) godowns so far. Out of which, rice is 30.97 million tonnes and wheat 27.52 million tonne, PTI reported.
Also, free Gas Cylinder will be supplied to all those BPL families who have been availing benefits of Pradhanmantri Ujjawala Yojana for next three months. This will benefit 8.3 crore BPL families.