India to flush out coronavirus, lock down in 80 districts, flights to stop operations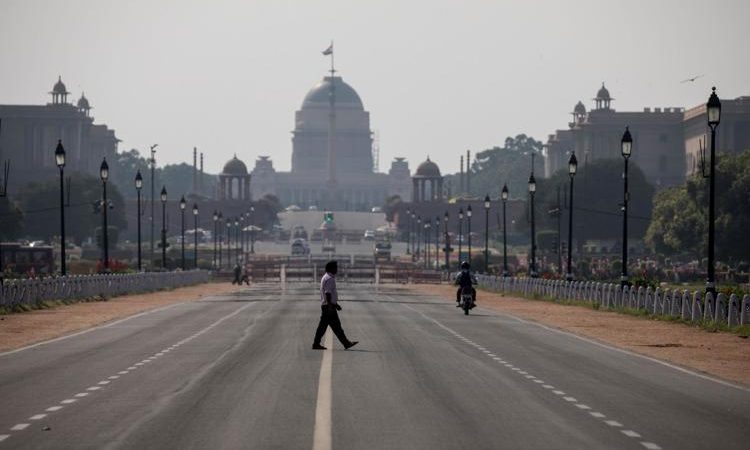 India is facing total shutdown with authorities ordering everything from passenger railways, metro and interstate bus services to halt all their services till March 31. This is in a bid to contain the spread of the deadly coronavirus that has led to seven documented deaths in the country and about 415 cases.
The government reported that only essential services will run in the 80 districts across the country that will face the lockdown. Some of these cities are Delhi, Mumbai, Kolkata, Bengaluru, Hyderabad and Chennai. These have confirmed cases of the COVID-19 disease. "This is the start of a long fight," Modi tweeted on Sunday as the Janata curfew came to an end. It tested the country's ability to fight the pandemic, said Modi.
Despite all efforts to ward off the virus, 81 new cases were reported in Sunday alone making it the largest single-day increase.
"The people of this country have announced it today that we can take on and defeat as big a challenge as possible if we decide," the PM said.
The capital city, New Delhi and the financial hub, Mumbai that usually bustle with activities wore a deserted look Sunday as people chose to stay indoors from7 am to 9 pm. They collectively cheered for the healthcare and service-sector workers at 5pm. But, even before the appointed time, citizens and other public figures took to the roads, balconies, rooftops and even roads for several minutes, clapping, banging pots, singing, ringing bells, playing music and even exploding firecrackers.
People were also seen sharing their happiness by hugging and celebrating after pm despite restrictions on groups and social distancing. Some people believed that these celebrations will generate a positive energy that will push back the virus. However, the government announced through Twitter that the display of gratitude would have no impact on the disease's spread. According to the union health ministry, Gujarat, Bihar and Maharashtra reported a death each on Sunday, while four deaths were reported from Karnataka, Delhi, Maharashtra and Punjab. Reports also say that the Parliament will adjourn itself on Monday after passing the finance bill. This would help the government to pay salaries and bills after March 31 for the next financial year.
The flight story
The situation for domestic and international flights is also pathetic. All international flights have been banned for a week and airlines are discussing on how to operate with just minimum flights. Domestic flights too will be put on hold from March 24 midnight amid coronavirus outbreak. All airlines have been instructed to plan operations so that they can land at their destinations before 23:59 on 24/03/2020. However, these restrictions will not be applied to cargo flights. Also, guidelines on social distancing among airlines and airport staffers were imposed by The Directorate General of Civil Aviation (DGCA).The circular issued by the DGCA said that measures should be taken to ensure that passengers inside the aircraft are not seated next to each other and there remains a seat between two passengers.
Globally, 35 countries faced forced lock downs due to the spread of the coronavirus that disrupted lives, travel and businesses too. In the meanwhile, governments around the world are scrambling to shut borders and unleash hundreds of billions as emergency and relief measures to avoid the widespread virus-fueled economic meltdown.
As to date, over 30,000 infections have been confirmed worldwide. This death toll is seen to be increasing in Italy that faces more than a third of the global fatality count. This virus is known to be deadly, especially for the elderly and those with health issues. Among others, it is just known to show mild symptoms like fever and cough while some others have no symptoms at all and they recover very easily. Health experts have been appealing to all to practice social distancing and good hand hygiene apart from advocating widespread testing.
—