India to send doctors and paramedics to help Kuwait and UAE fight Covid-19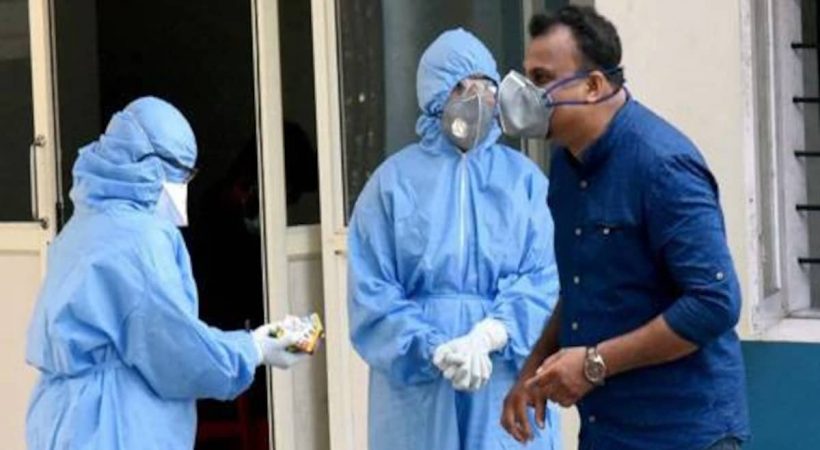 According to a report, the Indian government has given approval to requests from the United Arab Emirates and Kuwait to send Indian doctors and paramedics to help the two Gulf countries fight the Covid-19 pandemic.
Kuwait was the first one to seek Indian medical assistance earlier this month when Prime Minister Sheikh Sabah Al-Khaled Al-Hamad Al-Sabah called Prime Minister Narendra Modi. The Indian Air Force had then flown a 15-member military rapid response team.
Then, another request for Indian healthcare personnel had come in from the United Arab Emirates. There are also similar requests pending from Mauritius and Comoros, the archipelago off Africa's east coast Comoros that are battling the disease. Reports The Hindustan Times.
Other Gulf countries have also mentioned New Delhi that they would need Indian medical assistance and are considering to send formal requests soon.
"An in-principle decision has been taken to allow retired military doctors, nurses and technicians to travel to UAE and Kuwait to begin with". In response to these requests, the top official said as reported by The Hindustan Times.The government has approved short-term deployment of the military's rapid response teams for Comoros and Mauritius which consists of military doctors, nurses and other paramedics.
At the same time it is reported that the foreign ministry and the armed forces are still to constitute medical teams for Kuwait and UAE."Retired military healthcare professionals – doctors, nurses, lab technicians – who are ready to take up this assignment, can opt to help the Gulf countries," the official said.
"We have received two requests. One, to allow the healthcare providers who were travelling to India when commercial flights were cancelled to return to UAE to resume their duties," a top government functionary said. "The requests are being considered by the government." Officials added. Abu Dhabi had offered to send a special plane to fly the Indian healthcare professionals employed by its hospitals.
With a population of less than 10 million, TheUAE, a federation of seven emirateshas been struggling as it has already reported 11,000 Covid-19 cases and has been adding an average of 500 patients every day. As it largely depended on foreign doctors and paramedics and most of the countries have cancelled all commercial flights, their struggle became worst. It is in this circumstance, the UAE has sought India's help to facilitate the medics fly back fast and join duty urgently.
Bhutan thanks India
Meanwhile, neighbouring Bhutan thanked India for its help in the time of covid-19 crisis. In a letter to Prime minister Narendra Modi his Bhutanese Counterpart said, the help was 'invaluable' and uninterrupted supply of goods during coronavirus crisis was a true reflection of India's 'genuine friendship and care' for Bhutan.
It was Indian Ambassador Ruchira Kamboj who handed over the consignment consisting of hydroxychloroquine, goggles, and paracetamol, among other items to Bhutan Health Minister Dechen Wangmo on Monday.
Bhutan has so far reported seven coronavirus cases.