Indian Culinary Institute inaugurated in Tirupati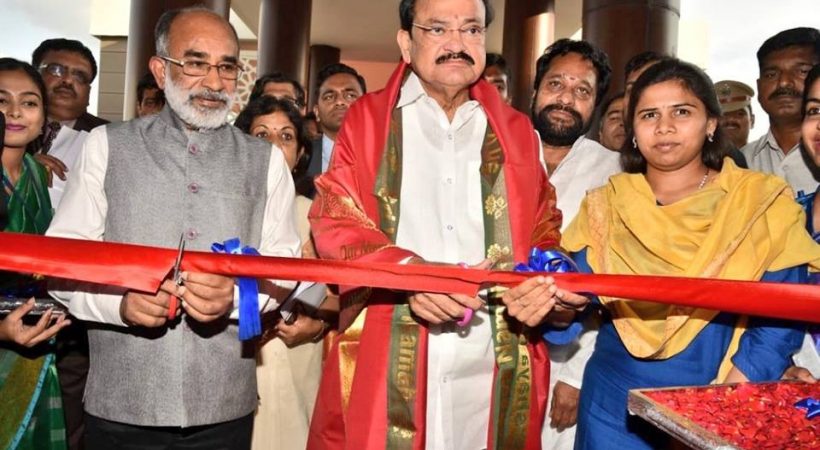 Built by the Ministry of Tourism Swadesh Darshan, the Indian Culinary Institute in Tirupati was dedicated to the nation by the Indian Vice-President M Venkaiah Naidu .The inauguration of the 100 crore project was also attended by Central Tourism Minister Alphonse Kannanthanam, Andhra Pradesh Tourism Minister Bhuma AkilaPriya and Industries Minister N Amaranatha Reddy.
Two coastal tourism circuits were also inaugurated by the vice president in the same function via remote video link.The first circuit includes beautification of Nellore tank and Pulicat Lake, repair of Nelapattu Bird Sanctuary, construction of a restaurant and development of UbbalaMadugu, KothaKoduru, Mypadu, Rama Theertham, and Isukapalli projects.
The second coastal tourism circuit is aimed towards developing Kakinada port, Hope Island, Coringa Wildlife Sanctuary, construction of cottages and wooden huts at Passarlapudi, Aduru and S Yanam and development of Kotipalli project.