Indian Government announces Rs. 1.7 lakh crore Relief package to help poor and health workers amid COVID-19 lock down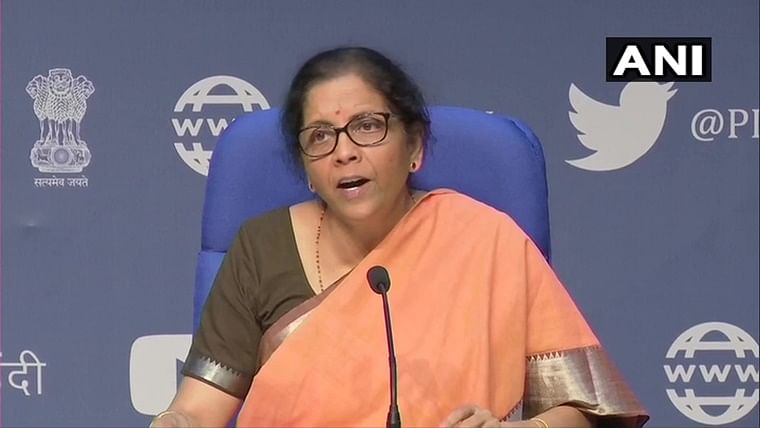 1.7 lakh crore package announced, poor to get 5kg rice or wheat flour for free
New Delhi: To overcome the economic and financial loss caused by the coronavirus pandemic the central government has announced a Rs. 1.70 lakh crore Garib Kalyan Yojana that would largely benefit unorganised sector workers, especially daily wage workers, and urban and rural poor.
As per the package released, the health workers who work tirelessly for the corona infected patients will be assured of a health insurance policy worth 50 lakhs. This insurance cover to medical service providers will benefit more than 20 Lakh employees across the country.
According to the Prime Minister's Garib Kalyan Anna Yogana scheme, 80 crore poor will receive 5 kg rice or wheat free of cost in addition to their existing scheme. They will also have the option to choose between rice or wheat flour. They will get this free of cost for the next three months. 1 kg dal will also be given for free. They will also receive one kg pulses too for the next three months free of cost. The poor can avail this either in bulk or in parts. According to official data, the government has total of 58.49 million tonnes of food grains in the Food Corporation of India (FCI) godowns so far. Out of which, rice is 30.97 million tonnes and wheat 27.52 million tonne, PTI reported.
Also, free Gas Cylinder will be supplied to all those BPL families who have been availing benefits of Pradhanmantri Ujjawala Yojana for next three months. This will benefit 8.3 crore BPL families.
An installment of Rs 2000 will be deposited in the farmers' account in the first week of April. 8.69 crore farmers will get the benefit.
Nirmala Sitharaman told that an additional Rs. 1000 will be given for the elderly, widows and the divyaang. This is for the next three months. It will be given in two installments.
The wages of MNREGA workers have been increased from Rs. 182 to Rs 202.
EPFO to allow 75% non-refundable advance or 3 months of wages whichever is lower.
Government will pay EPF contribution, both of employer and employee, for 3 months for all those establishments with less than 100 employees out of which 90% earn less than Rs. 15,000 per month.
Direct benefit cash transfers will benefit farmers, MGNREGA, poor widows, Pensioners & divyangs.
An ex-gratia of Rs. 1,000 to 3 crore poor senior citizens, poor widows and the poor that are disabled.
Women Jan Dhan account holders: They will get an ex-gratia amount of Rs. 500 per month for 3 months to run household during this period.
No poor will be without food in his hand for the next 3 months: Sitharaman
The economic package might be used to put money directly into the accounts of more than 100 million poor and to support businesses hit the hardest by the lockdown, Reuters had reported earlier.
A report by Nomura had said that nearly 75% of the Indian economy will be shutdown during the 21-day period. The lockdown will lead to a direct output loss of approximately 4.5%.
The package will be focused on micro, small and medium enterprises (MSMEs) and daily wage workers besides injecting liquidity in the market, ANI said.
The deadline for filing I-returns for financial year 2018-19 and that Aadhaar-PAN linking has also been extended to June 30 from March 31.
On the consumer banking side, the government provided relaxation to debit cardholders to withdraw money from any bank's ATM without paying extra charges for next three months, while fee for maintaining minimum balance in bank accounts have also been waived for this period.
This 21-day lockdown is expected to cost the Indian economy Rs. 9 lakh crore.