Indian Railways  increases meal prices,  a cup of tea in first AC  will cost Rs35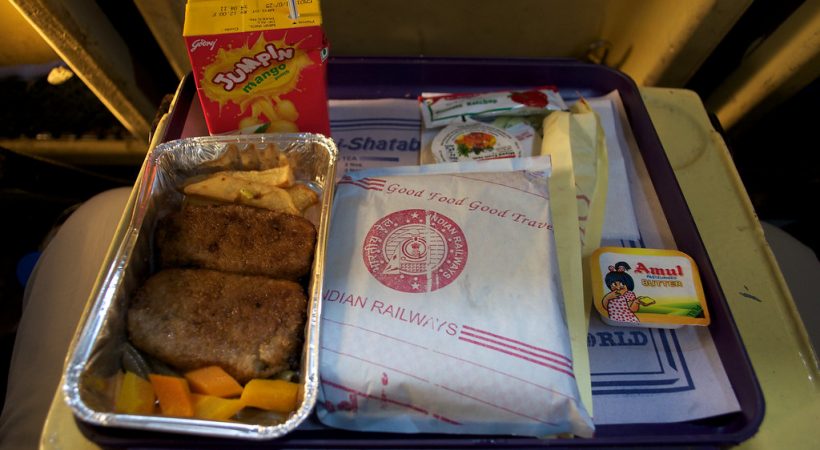 The country's  premium trains Rajdhani, Shatabdi and Duronto  will increase meal prices, according to reports quoting  a circular issued by the Ministry of Railways in New Delhi.  The price hike will affect mainly the first, second and third class AC  and chair car passengers .
According to the Indian Railways Catering and Tourism Corporation (IRCTC), the catering and tourism wing of the Indian Railways, " Ministry of Railways dated 14th November has revised the Menu and Tariff of Catering  Services on Rajdhani, Shatabdi, Duronto and standard meals on Indian Railways,"  a report in the LiveMint said.
According to the revised rates, tea  will cost Rs 35, breakfast Rs 140, lunch and dinner Rs 245 in first class AC. In second and third class AC and chair car,   tea will cost Rs 20, breakfast Rs105 and lunch and dinner Rs185.
The circular also said the hike was in accordance with a request received from IRCTC and a  recommendation of the Menu and Tariff Committee of the Railway Board.  
The new prices will come into effect after  about 5 months from the date of issue of the circular. The delay  in carrying out the order is because majority of the tickets for over three months  are sold out in advance and they carried the old menu and prices.
The revised menu  and tariff will be printed on new tickets  soon. 
However,  according to reports,  the mail and express trains will contin ue to serve   the popular Janata meals comprising 7 poories, potato curry and pickle for Rs20. 
The  Indian Railways  serves about 12 lakh  meals everyday apart from 24000 to 25000 meals through e-tickets.