Indians Dominate US H-1B Visa Approvals in 2022, Accounting for 72.6%, Chinese Follow at 12.5%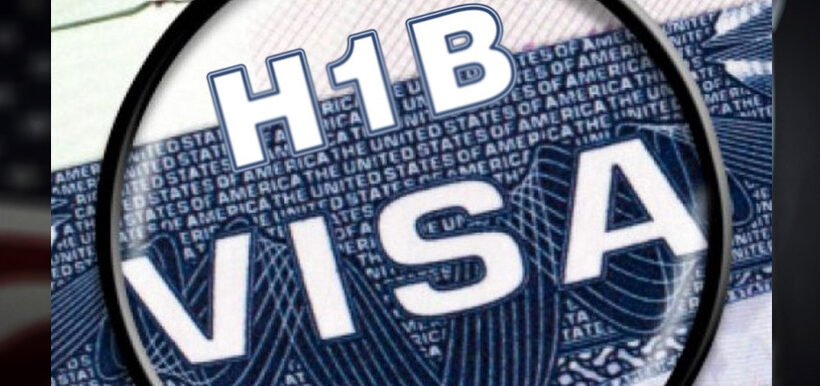 In the fiscal year 2022, Indians were granted a significant majority of H-1B visas by the United States Citizenship and Immigration Services (USCIS), securing an impressive 72.6% of the total 4.41 lakh visa applications, as reported by the Times of India.
Following closely behind, China ranked second in the list, with USCIS approving 12.5% of the total H-1B visa applications for Chinese citizens. This amounted to 55,038 Chinese H-1B visa approvals in the previous fiscal year.
Canada, the neighboring country of the US, secured the third spot with USCIS allotting 1% of the total approved visa applications to Canadian citizens. The USCIS granted 4,235 H-1B visas to Canadian applicants.
These visa approvals encompass both initial employment and visa extensions, as explained in the report by the Times of India. H-1B visas can be granted for a maximum of six years, and if the recipient, typically sponsored by an American employer, is on track for a green card, periodic extensions are permitted.
The Times of India also noted that in the fiscal year 2021, Indian applicants accounted for 74.1% of the total approved visas, resulting in 3.01 lakh Indians successfully obtaining H-1B visas. Comparatively, only 50,328 Chinese applicants, making up 12.4% of the total H-1B visas approved, were granted the visas.
Over the past few years, Indians have consistently obtained the majority share, with approximately 70% of the H-1B visas issued by USCIS being awarded to Indian applicants, according to the report.
Additionally, the USCIS approved 1.32 lakh H-1B visa applications for initial employment in the last fiscal year, marking an increase of 9,000 visas compared to the 1.23 lakh approved in 2021. The Times of India report also highlighted that the job layoffs reported in late 2022 and the early months of 2023 will be reflected in next year's report.
H-1B visa applications for "initial employment" are submitted when an individual is seeking employment in the US for the first time. The report further revealed that 77,673 applicants received H-1B visas for new employment, whereas only 18,911 Chinese applicants successfully obtained the visa approval.
Significantly, a considerable portion of the approved visas was granted to international students transitioning from F-1 visas to H-1B visas, underscoring the vital role they play in the overall statistics.
It is important to note that the statistics mentioned in this report are subject to change and depend on various factors, including geopolitical dynamics, economic conditions, and immigration policies.