Indians in lockdown stepped out onto balconies to applaud health workers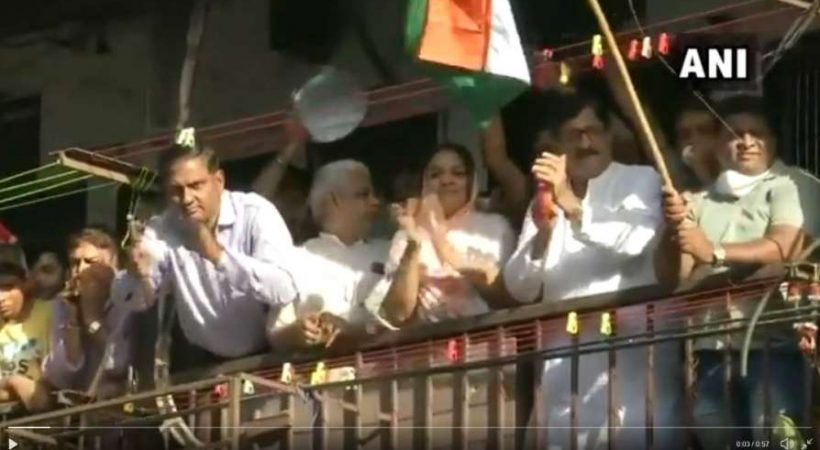 After in a self imposed one day curfew, Indian citizens came to their home balconies to thank the health workers for their fight in the time of deadly coronavirus pandemic.
Standing tall in adversity, india hailed real heroes and hope reverberated in the whole country when the citizens clapped,blew the conch shells, beat on utensils and rang the bells to pay tribute to the real heroes the doctors, delivery boys, police and defence people etc.
Indian Prime minister Narendra Modi also thanked people for expressing their gratitude towards those on the ground to fight against coronavirus outbreak.
"The country thanked each person who led the fight against the coronavirus. Many thanks to the countrymen," Modi wrote on Twitter.Earlier,in his address to the nation on Thursday, Prime Minister Nrendra Modi had urged people to observe 'Janata Curfew on March 22 from 7:00 am to 9:00 pm. Under the Janata Curfew, the PM appealed people to stay away from public places and self-isolate themselves in their homes. This pandemic is known to have claimed over 13,000 lives worldwide as of now.