India's first coronavirus patient in Kerala is now stable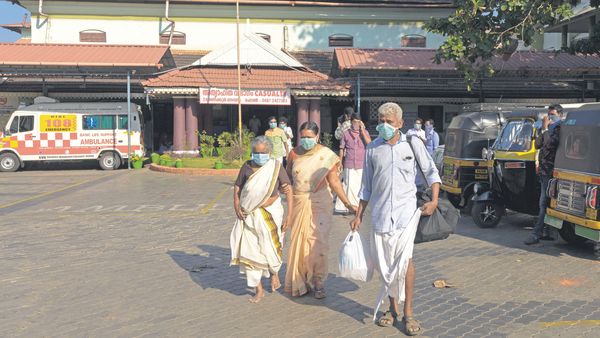 Health officials  in Kerala said on Monday, the latest test result of the woman medical student, who arrived  in Trichur from China's Wuhan region who was reported as the first positive case from India for the novel Coronavirus (nCoV), is negative, Her condition is "stable," the officials said. 
"The blood test result of the first patient from Thrissur, from the National Institute of Virology (NIV) testing centre at Alappuzha, shows a negative result. But we need confirmation from the NIV at Pune," a senior medical officer told PTI.
Mean while,Prime Minister Narendra Modi has conveyed to Chinese President Xi Jinping India's readiness to provide assistance to the country to deal with the coronavirus outbreak, Press Trust of India (PT) reported quoting official sourses in New Delhi.
 In a letter to the Chinese President, Modi expressed solidarity with him and people of China over the outbreak of the virus. The prime minister has also conveyed to  the Chinese President his appreceniation for facilitating evacuation of around 650 Indian citizens from the Hubei province , the epicentre of the virus outbreak, last week. 
As part of precautionary measures  against the spread of the virus, many countries, including  India, have already evacuated their citizens from China and put  travel restrictions on people to and from China.
According to latest reports , over 1,000 people have died  in China so far in the deadly virus attack and the number of confirmed cases  in the country has gone up to nearly 3 8,000. Millions of people in the country are reportedly placed under observation. The virus has spread to almost every province in China as well as around 25 countries in the world, forcing the World Health Organization to declare it a global emergency.