Indigo Airlines to start more services to Gulf Countries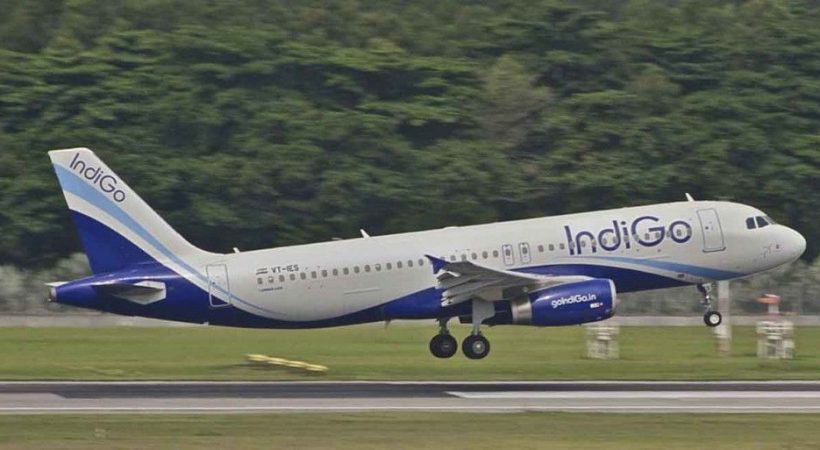 Indian low cost airline Indigo is all set to begin services to six cities across the gulf countries from India including Dubai, Muscat, Doha, Sharjah, Kuwait and Abu Dhabi. The airline operates 63 daily non-stop flights from India to the Middle East. The first flight will set out its journey from Chennai on October 15.
* Dubai: 26 return flights
* Muscat: 8 return flights
* Sharjah: 8 return flights
* Doha: 16 return flights
* Kuwait: 3 return flights
* Abu Dhabi: 2 return flights
Indigo announced Kuwait as its 10th international destination and will operate the first flight 6E-1752 from Kuwait to Chennai on the 15th of October. Additionally, the low cost airline will provide daily non-stop services between Kuwait-Ahmadabad and Kuwait-Kochi, effective from November 2018.
Unlike the conventional style, the new flights are designed to flee leisurely with more business class seats introduced to satisfy the regular customers who are constantly seeking new and affordable flying options. The introduction of these flights will provide connectivity between Kuwait-Chennai, Kuwait-Ahmadabad and Kuwait- Kochi with all-inclusive fares starting from KD 37(on way fares). Customers who wish to plan their journey can now book tickets via the company's official website www.goindigo.in
William Boulter, the Chief Commercial Officer of Indigo, stated that the company is pleased to launch Kuwait as our 10th international destination, effective from October 2018. Indigo has completed 12 years of successful operations in the Indian market as a low cost carrier, and adding Kuwait to its network will further augment the regional connectivity. With these non-stop flights between Kuwait and India, Indigo would operate 63 daily non-stop flights between the Middle East and India.
Meantime, targeting the big expatriate population from the Indian state of Kerala, Kochi-Abu Dhabi (Dh355) non-stop services will start from Monday and Kozhikode-Abu Dhabi (Dh448) from Tuesday. The airline will operate A320s with 180 to 186 seats on the routes. Fares will start from Dh355, making Abu Dhabi's low-budget market very competitive. It is expected that the flights from Abu Dhabi would eventually cater to other cities in Kerala and Tamil Nadu.
"We are maximizing the travel rights available under the India-UAE bilateral agreement. In the future, Abu Dhabi will be connected with other cities. There is huge demand for flights between India and the UAE. We fly 13 flights a day to Dubai, 4 to Sharjah and now 2 to Abu Dhabi,"says Boulter. He also added that the revenue generated from the Sharjah sector has performed up to expectation.
Boulter further explained that Kuwait holds immense potential for Indigo, and this launch is part of an organic expansion within the Middle East, as the company complements the domestic network with international connectivity. He shared his hopes that Indigo would continue to provide an on-time, courteous and hassle free service, and affordable fares to the customers, as always.'
Indigo is one amongst the fastest growing low-cost carriers in the world. Indigo has a simple philosophy: 'Offer fares that are low, flights that are on time, and a courteous hassle-free travel experience'. With its fleet of 189 Airbus A320 including 12 ATR aircrafts, the airline offers over 1200 daily flights and connects 48 domestic destinations and 11 international destinations.