Indira Nooyi's Success Lessons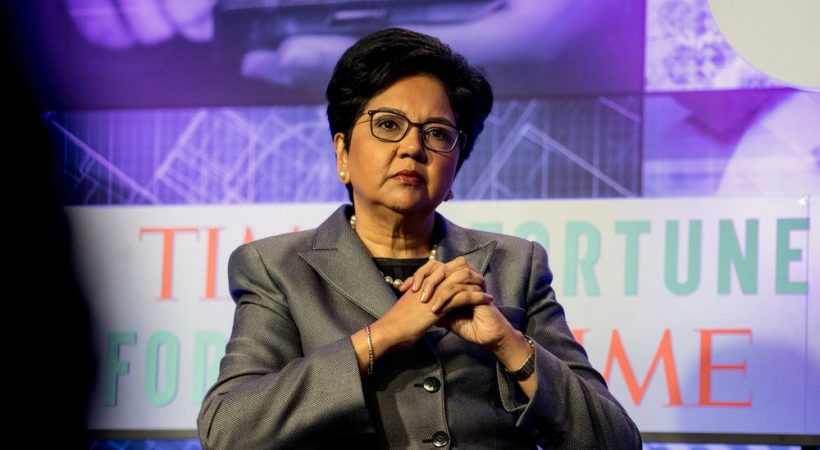 Indra Nooyi, director ofAmazon, former CEO of PepsiCo and one of the most powerful women in the world shares her experience of climbing the ladder of success and attributes her success to her vision, persistence, persuading capacity, ability to listen and to learn new things, and the ability to energize the team.   She believes that with these qualities, one can be an efficient and effective boss. Given below are seven success lessons that Indra Nooyi shares.
Lesson 1: Having a vision
The most important quality that a person requires to be successful is the readiness to learn. One must then be able to develop a vision that caters to the needs of the world and brings out the best in others.
Lesson 2: Being a Visionary:
The decisions that one takes must be beneficial for the individuals and the organization in the long run. Subsequently, being successful requires one be a visionary who has a smooth blend of short term and long-term goals.
Lesson 3: Being a Persuader
Being a persuader requires one to believe in oneself and to be authentic. There would surely be oppositions from various sides. Persuading capacity is the ability to convince individuals to do what is required.
Lesson 4: Being a Listener
One can never be a persuader without being a good listener. The first step towards making others trust you is that you listen to them and their ideas. Not all suggestions and ideas might be excellent. However, it is extremely important that one listens to the ideas of others and respect them in order to become a better person and effective leader.
Lesson 5: Being a lifelong student
Never stop learning. Inculcate a mindset that welcomes knowledge and questions things in a positive way. Talk to people and understand what is special about them and their ideas. Go out to the world and explore the world in all ways that you can. Do courses that enrich you. Indra Nooyi even shared about a new course that she did in Big Data. Indra Nooyi is always interested in talking to her clients as well as field sales executives and other employees. She believes that she receives many inspiration as well as novel ideas from them.
Lesson 6: Team is everything:
The success of any organization is based on their teamwork. Happy employees work better and are more faithful to the organization. This is directly related with the success of the organization. The boss will have to move out of the box at times to make the team happy and effective. The fact that she sends appreciation letters to the families of her employees is an example for the extra effort that she takes to keep the employees happy and encouraged.
Lesson 7: You are not a Boss at Home.
You might be a boss in your office. However, it is important to spend some quality time with your family and friends. This quality time should not have even a tinge of what you do in office. Keep your home a home and never try making it your office.