Karva Chauth for Partner's better health and prosperity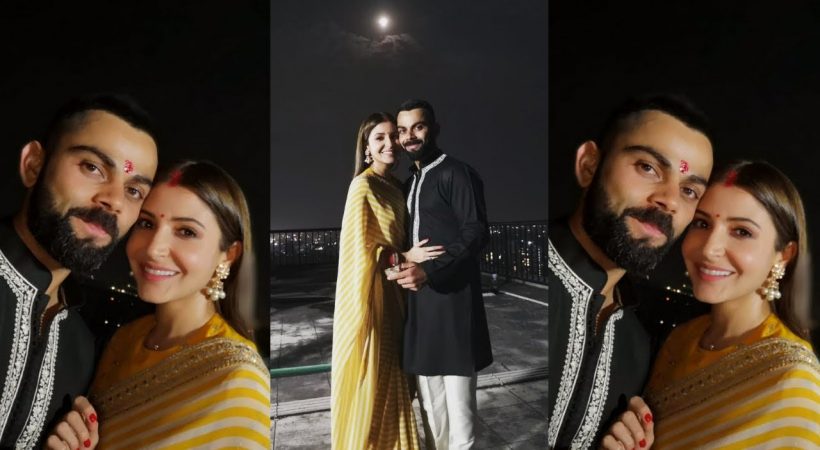 'KarvaChauth', a day of fasting observed by the women in India for the good health and prosperity of their husbands was celebrated on the 27th of October this year.
As per the tradition, the wives would abstain from food till night and would practice special worships to the deity. The day starts off with specific rituals (poojas) and the celebration ends with a unique combination dance and music. On the previous days of KarvaChauth, women would try enhancing their physical beauty with various natural remedies and would make mehandi (henna) designs on their palms. They practice their dance steps for the day and distribute sweets.
KarvaChauth was devotedly observed across India this year and many women took up the ritual for their partner's better health and prosperity. Celebrities like Shilpa Shetty, Anushka Sharma and Preeti Panwar Solanki observed the traditional day and posted the photos of the same on their Instagram pages.
Abhishek Bachchan, the Bollywood actor, tweeted: '#KarvaChauth, good luck ladies…. And the dutiful husbands who should also be fasting with their wives! I do.'
Shilpa Shetty's partner Raj Kundra responded to Abhishek's tweet by stating that he keeps a fast as well. Raj tweeted: 'So do I???? #NoComplaintsthenfromthewife?? #HappyWife #HappyLife'
Newlyweds Sonam Kapoor and Anand Ahuja shared images of their palms, which were decorated with hearts, and initials of their names.
Actor Ayushmann Khurrana shared a picture of his hand wherein he had written with henna the first letter of his wife's name Tahira. The actor's photograph attracted quite a lot of attention and Karan Johar applauded it with several heart emojis. Veteran actor Shabana Azmi wrote, 'Prithviraj Kapoor used to keep Karwachauth along with his wife and make all his sons do likewise.'
Indian Cricket team Captain and world's number one batsman Virat Kohli and his wife Anushka Sharma gave out KarwaChauth messages as they fasted for the first time after their wedding last year. As they spotted the moon together and broke their fast, an integral part of the Hindu festival, the couple shared a photo each on Instagram with adorable captions.