Kerala boy creates new language with script and phonetics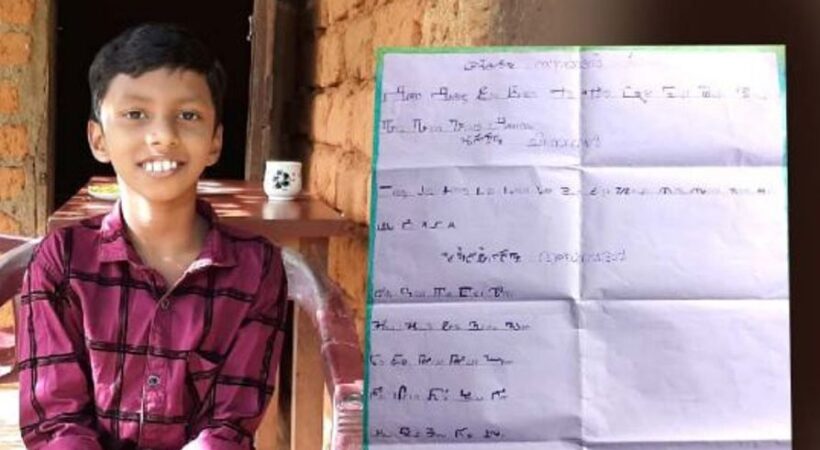 A 9th standard boy who created a new language with script and phonetics has made everyone wonderstruck  in Kerala. It is Marshal V Shobin, who studies in St Mary's High School at Kallanodu in Kozhikode, created history by inventing a new language.
The idea of creating a new language came to Marshal's mind when he started studying the foreign languages like Russian, Japanese, Burmese, and Korean and other Indian languages like Hindi and Gujarati. He has also gained fluency in these languages.
After a great effort he prepared the script and phonetics for his language and presented it before his teacher Swapna Joseph. To her great astonishment he had also named his language 'Manadu'.
"Right now, I have only developed the script and phonetics of the language. The next step involves forming meaningful words and forming sentences," Marshal said to the New Indian Express.
Marshal's father Shobin is a carpenter and mother Maya is homemaker. His younger brothers are Able and Elvis.