Kerala locked down, 28 more infected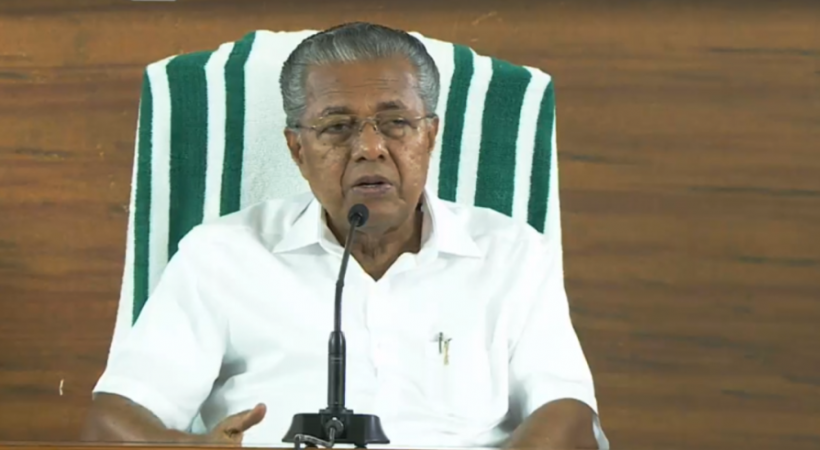 Thiruvanathapuram: 28 more in the state have tested positive for the coronavirus on Monday increasing the total number of infected to 91. Chief Minister, Pinarayi Vijayan, told at a press conference that the whole state will be locked down due to the sudden turn of events increasing the number of coronavirus infected people.
The lock down for the state will be up to March 31 as of now. Future decisions will be taken accordingly. The CM said that as part of the lock down, borders of the state will also remain closed and all forms of public transport will come to a standstill. But, essential items like rice and medicines will be made available to all.
The newly infected, identified on Monday are 19 from Kasargod, 5 from Kannur, 1 from Pathanamthitta, 2 from Ernakulum district, 1 from Thrissur. Thus the total of infected people becomes 95. All of these have been confirmed positive for the coronavirus in Kerala. Out the total of people that was confirmed positive for coronvirus on Monday, 25 came from Dubai. Because of the lock down public transport like the KSRTC and other private buses will not take to the roads.
But, private vehicles will be allowed to operate. Petrol pumps and LPG outlets will function on all days.  Hospitals will function in a fully fledged manner. Government offices will function under high security. Functions in churches in which lots of people gather together will remain cancelled. Only medical shops and those that provide essential items will function.
Nobody will be allowed to eat in restaurants but home delivery services will be allowed. People should make sure not to gather in large groups, said the chief minister through a press conference. He also said that social distancing should be maintained.