Kerala to transform houseboats in to Isolation wards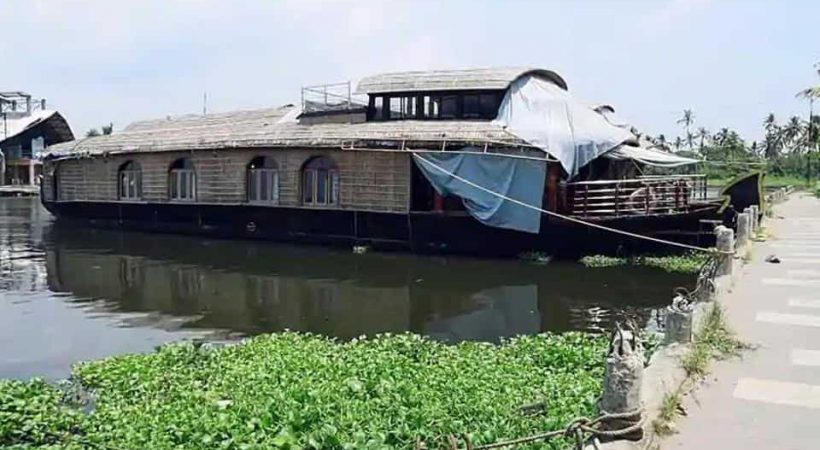 In the wake of reports that West Asian countries have decided to deport expat workers who are affected by coronavirus to their respective countries, Kerala, Sothern state of India, has expressed its willingness to provide them treatment in the state .The government has already decided to transform houseboats lining idle because of the lockdown at the state's backwaters to isolation wards in this regard.
There are 700 houseboats in Alappuzha district , one of the sought after tourist destinations in the state and Kerala is now planning to create 2000 isolation wards in these boats, State Public Works Department Minister G Sudhakaran said.
"Boat owners have agreed to the district administration's proposal, and these wards will be ready by April-end," Sudhakaran added.
"We are happy to hand over our boats. Most of the boats are idle as there are no tourism activities in last two months and we don't see any revival of business in the coming months also. By handing our boats over, we are joining the global fight against the virus. We see it as our duty and .we will provide all help," said Kevin Rozario, general secretary of the All Kerala Houseboat Owners and Operators Association.
Kerala is one of the states which has got the maximum number of people working in West Asian countries. There were reports that West Asian countries have decided to take strict measures on the countries who deny taking back their citizens during the time of Covid-19. The major number of expat workers in the United Arab Emirates, the first country that said would  impose restrictions in this regard, are Keralites and moreover many experts have warned the authorities in the states to arrange facilities for people who are ready to come from these countries.
In the UAE alone, three Kealites died due to Covid-19 and in Saudi Arabia there were two deaths of Keralites so far.