Kerala under Corona virus scare:  Family arrived in Kochi from Italy  rushes child  with symptoms  to hospital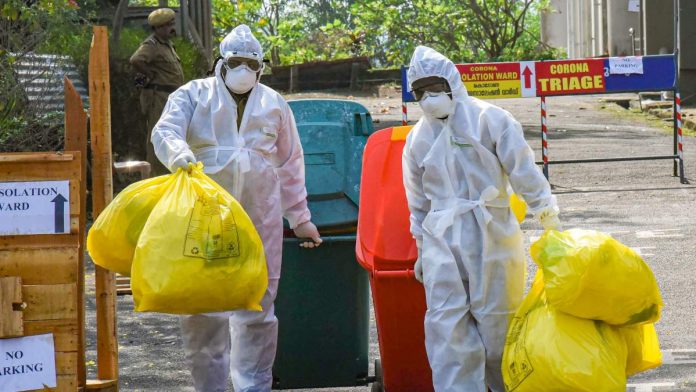 A three-year old child who arrived at Nedumbassery with her parents from Italy was tested positive and admitted to hospital.
The family on arrival in Kochi found their child had fever and suspecting symptoms, immediately contacted healthcare providers and rushed the child to the Kalamassery Medical College Hospital. The child, who was tested positive, is in the isolation ward.  The parents are also under observation. However, they appear to be healthy, according to reports.
The family reached Kochi from Dubai on flight no. EK-503 in the early morning of March 7. The child was diagnosed with Corona virus symptoms at the preliminary screening at  the airport itself. Soon, the whole family was moved to the Kalamassery Medical College Hospital. The disease was diagnosed by testing the body fluids.
Now, the number of people tested positive in the state has increased to six.
Earlier, five people of a family from Pathanamthitta  were  identified as afflicted by the virus. Three among these had also arrived from Italy.
This famiy reportedly failed to reveal about the symptoms of the disease and went to meet their relatives in and around Pathanamthitta, rising up the scare of spreading the disease.  They were accused of deliberately hiding their health condition and that they had arrived from the virus-hit Italy to the authorities.  They denied the accusation and said they informed everybody concerned in this regard and they had no symptoms at that time.  However, they are tested positive and are in isolation ward.
Health Minister KK Shailaja said if the accusation against them is found correct, appropriate action would be taken for deliberately covering up about the symptoms of the disease.  The minister said that not declaring regarding the disease was a crime against the community.
Earlier three people who arrived from China were diagnosed positive, but timely action by the health department saved their life and they left the hospital as healthy people.
The health ministry is on the lookout for  the other passengers  who shared the flight with  the three-year-old.
Since 5 people in Ernakulum district has now been confirmed positive for Corona virus, a control room has started  functioning  in the district. The number to contact are:- 0484-2368802, Toll free no. -1056.
A control room is already functioning in Pathanamthitta district. Ernakulum district collector, S Suhas has mentioned that there is no need to panic and that the situation is under control.