Kite Fest at Kovalam Beach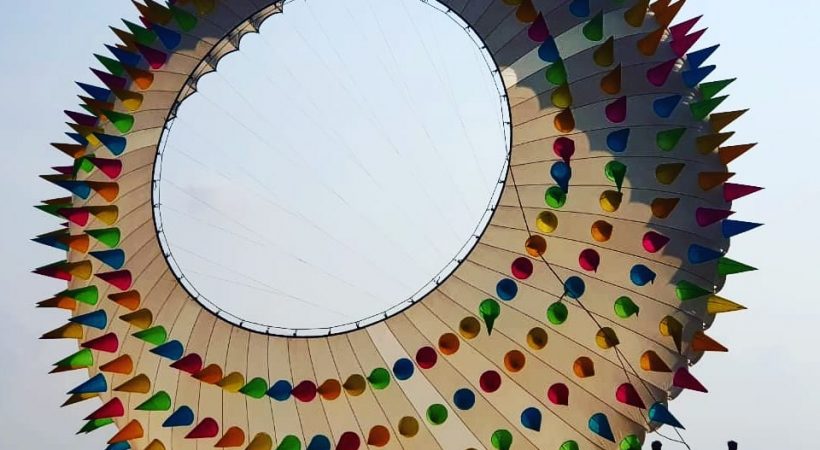 Adding to the thrill of the tourists and the onlookers, the Kite festival at the Kovalam Beach was indeed a successful event conducted by the Helping Hands Organization (H2O). The kite festival witnessed the content hearts and faces of 20 physically challenged individuals (including foreigners) flying the kites high up in the sky. Moreover, 25 members of All Kerala Wheel Chair Rights Federation also participated in the event.  Kites of various shapes, including huge fishes and dragons soared up in the sky making it a beautiful evening full of joy. The fest also had other specialties including training classes for kite making, Sports, Games and Music (by various bands).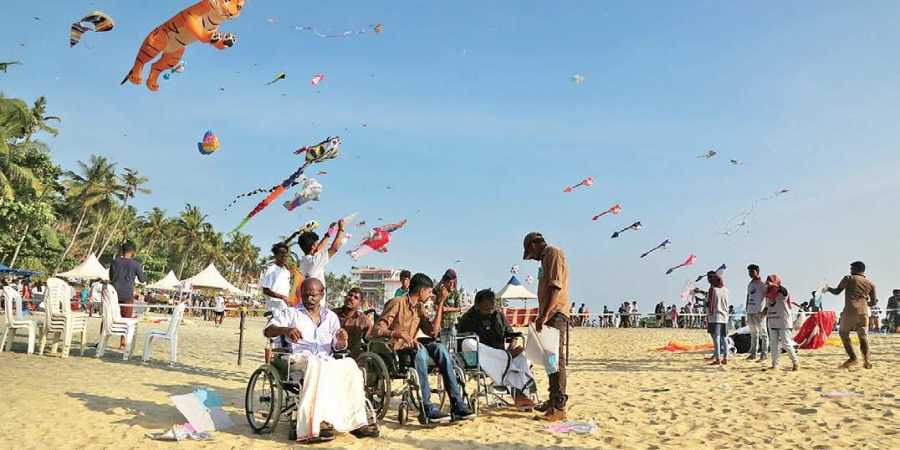 Kadakampalli Surendran, Minister of Kerala, inaugurated the fest and he shared that a fest is being designed exclusively for Kovalam that would attract more tourist attention. The honorable minister also promised that the master plans for various projects in Kovalam would be designed in due time.
Kovalam is a beach in Kerala that attracts many tourists from around the world. One of the favorite tourist spots in Kerala, Kovalam has been an important place in the tourist map of Kerala since 1930s when it was one of the most coveted holiday spot of the British. The beach is full of rocks, which almost create a bay that is suitable for swimming. Sunbath, Swimming, Ayurveda massage, various cultural programs, cottages, beach resorts, Ayurveda resorts, shopping stalls, convention facilities, swimming pools, yoga centers and massage centers add to the beauty of Kovalam, making it more attractive.
Kovalam is around 16 kilometers away from Trivandrum, the capital of Kerala and thus a visit to Kovalam beach can also be extended to various tourist attractions in Kovalam, including Napere Museum, Shree Chithra Arts Gallery, Sree Padmanabha Swamy Temple, and Ponmudi. The best time to visit Kovalam is from September to March and one can get down at the Trivandrum Railways Station (if by train) or at the Trivandrum International Airport (if by air) which are respectively 16 and 10 kilometers away from Kovalam.