Korean Airlines may start service to Kerala and Srilanka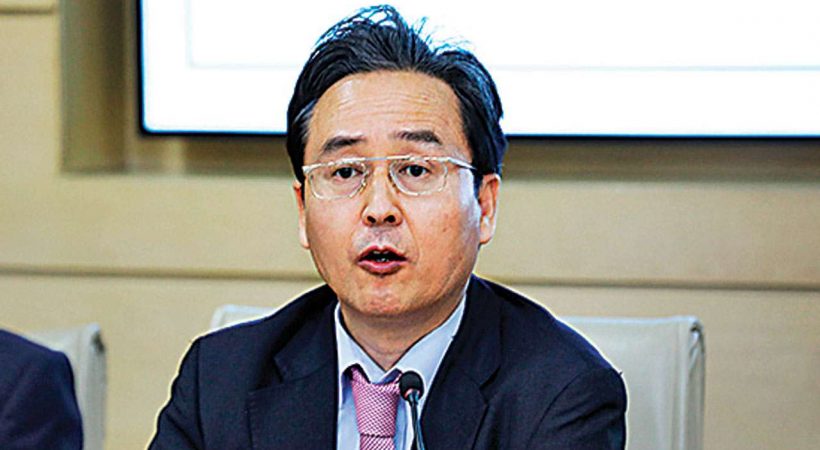 Korean Ambassador to India Shin Bong kil met with Kerala's Industrial Minister E.P Jayarajan and discussed the prospects of making investments in the state. According to reports the minister expressed state's interest to associate with Korea and informed the Korean official that in Kerala there are enough opportunities in the field of Medical Tourism, Tourism, Electronics hardware, I.T research and development, Infrastructure development and Ship production. In response to the ministers proposal Shin Bong Kil said that Korea would examine the prospects which the minister had notified and seeking investment, Chief Minister Pinarayi Vijayan would visit Korea this year.
Korean officials under the leadership of Shin Bong Kil visited the state to attend Business to Business meet named 'Korean Caravan' held in Kovalam. 30 business leaders including the officials of the companies like Samsung, LG, Hyundai, Korean Airline, Hosco, Korea Electric Power House, Samsung Heavy Corporation were come along with the ambassador.
At the same time Korean airlines expressed their desire to start service to Kerala and Srilanka focusing the prospects of tourism sectors in these regions. Still there is no intention to start a service but in future they would examine the possibility of making one. Media reports.
According to Korean officials, the drawbacks of Kerala are the distance in between the capital city and other places and lack of infrastructure. But once the investments start pouring in the disabilities would be rectified. Officials expressed their optimism.
The Korean Ambassador told that there would not be signing of agreement in Business to Business meet and seeking the chances of investment was the aim of visiting to Kerala. He clarified.