Kuwait to donate 40 million dollars to WHO to fight COVID 19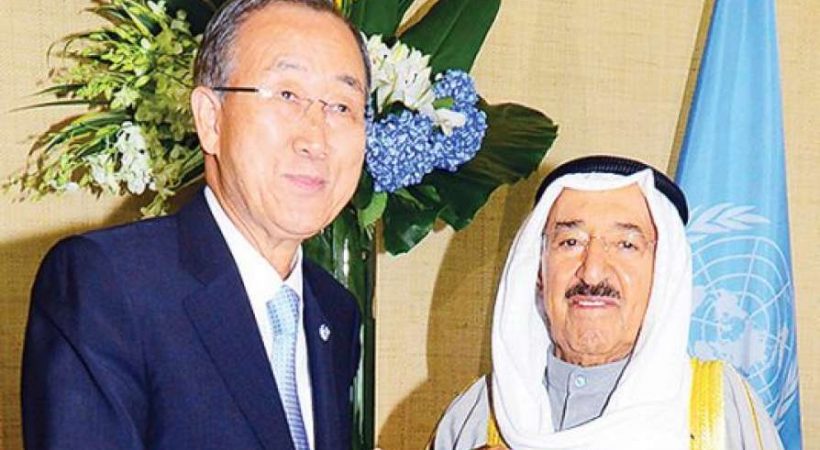 Kuwait City: Once again Kuwait has become a model country because of its humanitarian services especially in these times of coronavirus infection. The Dy. Foreign Affairs Minister, Khalid Al Jaralla told the press that Aamir Sheikh Sabah Al Ahamed Al Jabir Al Sabah, the Emir of Kuwait and the Commander of the Kuwait Military Forces has advised the release of 40 million American dollars to be given to the WHO to fight against the coronavirus. It was on March 11 that the WHO declared COVID-19 as a pandemic and a plague. It is at this time that Kuwait has become a model country by offering their services to fight against the disease. Even as the oil prices slashed heavily, Kuwait has taken it as their responsibility to conserve the health of their citizens as well as of the foreigners.
The steps that the country has taken to ensure the most modern coronavirus rapid devices reach other countries and to do a free health check of all people arriving in Kuwait is commendable.
Kuwait has also taken bold steps to make sure all educational institutions, government offices, business centers, and parks in the country remain closed. The country also took steps to make sure that all flight services are put on halt for the time being to contain the spread of the virus. Even amid adversities, the country has taken steps to release around 5.5 million dollars to Palestine to help them overcome the covid disaster.
Considering the humanitarian acts extended by Kuwait to other countries of the world, the country had received the title of – Center for Humanitarian Values in 2014. Also, Aamir Sheikh Sabah Al Ahamed Al Jabir Al Sabah received the human rights leader in 2014. Both these titles were awarded to them by the United Nations.