Like the pearls on a string!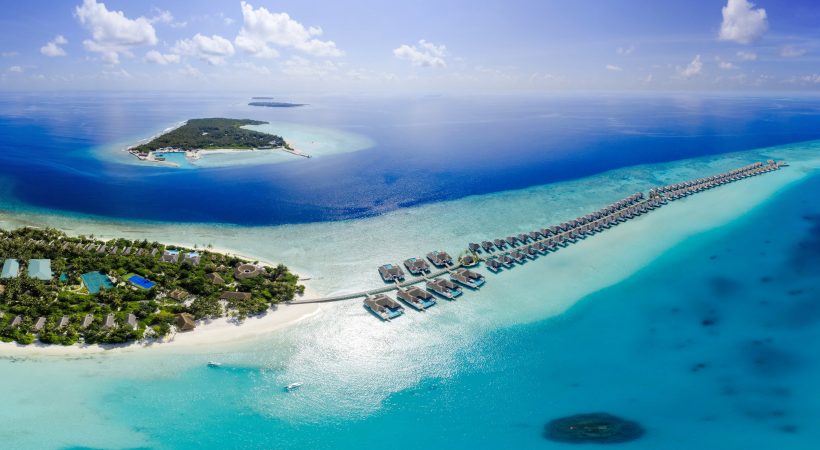 Maldives is a beautiful group of islands situated in the Indian Ocean. A British colony from 1887, Maldives became independent in 1965. The name of the island came from the two Tamil words, Mali and teev. Mala in Tamil means a piece of jewelry worn around the neck.
Some say that it is because the islands seem to like pearls on a string that the island got its name. Maldives is home to a collection of rare flora and fauna and this is a major factor that attracts the tourists. One of the major tourist attractions in Maldives is snorkeling wherein one dives to the depths of the blue ocean for a fantastic view of the corals and the colorful marine life.
There are also options for beautiful ride in a transparent boat, enabling the clear view of the depths of the ocean. Kayaking is also another major tourist attraction in the Maldives. If time permits, one can also have a quick tour of the small town near the Maldives airport and get a pinch of the local taste.