Lockdown will be extended: Prime Minister to Leaders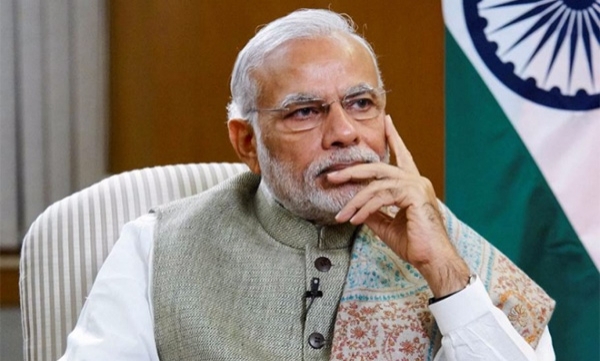 New Delhi: Lockdown, which was implemented to prevent coronavirus outbreak will be extended and all the possible options in this regard will be examined, Prime Minister Narendra Modi told to leaders. CNN News reports .
At the same time, Punjab Chief Minister Captain Amerinder Singh already announced that the state has decided to extend the lockdown till March 30th.
Sources in the Union government said to the states, who sought extension of the Lockdown, that government is ready to lengthen lockdown period and subsequently lift restrictions in places that haven't reported Covid-19 cases.
However, many higher officials are supporting the lifting of restriction in Red Zones as economy has already suffered heavy losses due to the lockdown
On Tuesday, in meeting chaired by Defense Minister Rajnath Singh a Group of Ministers had recommended that all educational institutions remain closed for another four weeks and continue the ban on religious gathering and meeting.
Home Minister Amit Shah, Finance Minister Nirmala Sitharaman were also attended the meeting.
It was on 24 March, Government of India implemented a nationwide lockdown for 21 days, limiting movement of the entire 1.3 billion population of India as a preventive measure against coronavirus pandemic.