Lockdown will not be extended, says Cabinet Secretary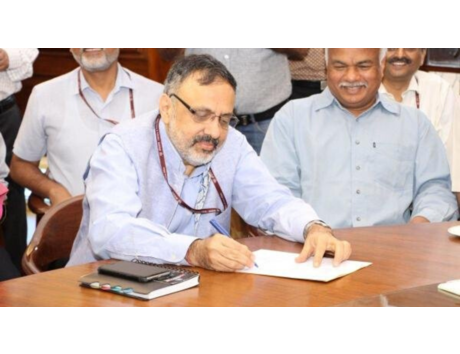 We are entering into the 6th day of the 21-day lockdown declared by the government to check the spread of the coronavirus amidst gossips that it will be extended. "There are rumours and media reports, claiming that the government will extend the lockdown when it expires. The Cabinet Secretary has denied these reports, and stated that they are baseless," the Press Information Bureau tweeted today. Cabinet Secretary Rajiv Gauba said centre does not plan to extend the lockdown. "I am surprised to see such reports. There is no such plan of extending the lockdown," news agency ANI quoted Mr Gauba as saying.
According to government data, positive coronavirus cases in the country rose above 1,000 as of Sunday evening, while the death toll touched 27. So far, the Indian Council of Medical Research (ICMR) has conducted at least 34,931 tests for coronavirus confirmation. As part of more stringent rules to be set out, the Centre has asked state governments and Union Territory administrations to effectively seal all state and district borders and said those having already left be quarantined for 14 days. Also, the Prime Minister through his weekly radio broadcast on Sunday – 'Mann Ki Baat' asked for forgiveness from the nation for the hardships caused by the stringent nationwide lockdown.
He clarified that all issues regarding the current situation was necessary because the country was fighting a battle between life and death. He also expressed confidence that "we will definitely win the battle" against the coronavirus menace and praised all the efforts behind this endeavour especially those of the front-line workers and the countless workers delivering essential services. The government, however, relaxed some of the rules of the lockdown like allowing the movement of all goods, irrespective of whether they fall in the essential or non-essential categories. The Modi administration on Sunday setup 11 empowered groups for quickly drawing up and executing a comprehensive plan to tackle the adverse impact of the coronavirus crisis.