Lord Balaji saved Tirupati's Rs 1,300 cr deposits in Yes Bank: TTD chairman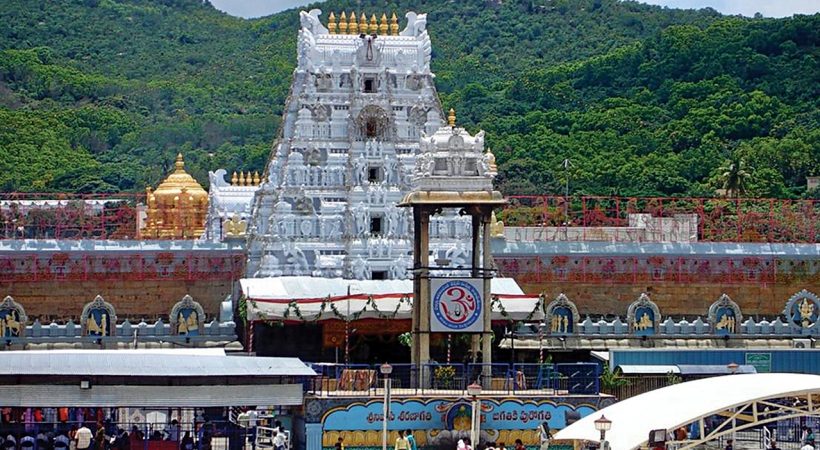 "The credit goes to Lord Balaji who made me understand the bank's financial position and gave me direction to save the money of the lakhs of devotees whose offerings I am just a custodian of," says TTD chairman
Due to luck or  a premonition, Tirupati  Temple had withdrawn its Rs1,300  crore worth deposits in Yes Bank  before the bank plunged into crisis and the Reserve Bank of India placed a moratorium on  cash withdrawal.  
The temple in the name of Lord Balaji is one of the richest shrines in the world.  It has deposits of billions worth cash, gold and other valuables, all offering from devotees of the Lord, in various nationalised and private banks. It seems, it is for the first time that the temple is withdrawing its entire deposits from a bank.
According to a report in The Print, Y.V. Subba Reddy, chairman of the Tirumala Tirupati Devasthanam (TTD), the administrative body of the temple,   while examining the books of accounts, realised that the financial status of Yes Bank was not sound, and decided to withdraw the amount.
The entire sum of Rs 1,300 crore was withdrawn on 30 October 2019, after a board meeting earlier that month. He credited Lord Balaji for saving  the deposit.  "The credit goes to Lord Balaji who made me understand the bank's financial position and gave me direction to save the money of the lakhs of devotees whose offerings I am just a custodian of," the TTD chairman told The Print.
TTD's cash deposits crossed Rs 12,000 crore at the end of the 2018-19 financial year. The income earned from interest on deposits alone has been projected at Rs 706 crore — the second-biggest source of income for the temple apart from the offerings made by the devotees, The Print said.
"I made it clear, just to get a profit of one or two percent more interest, we have no right to put the contributions of the devotees to Lord Balaji at stake," Reddy told The Print.