Luxury Hotel Association's INSPIRE SUMMIT a month away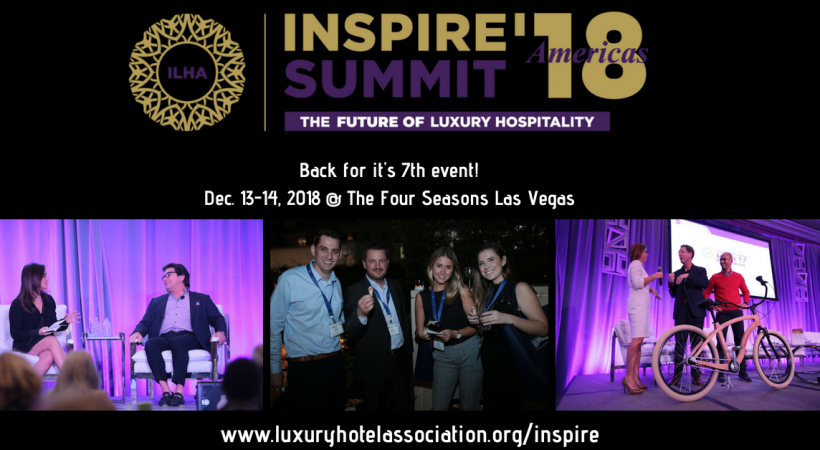 Prominent hospitality leaders and professionals will come together at The Four Seasons Las Vegas on December 13th-14th in Luxury Hotel Association's INSPIRE SUMMIT  to learn how to maximise their business, grow their hotel's revenue, and obtain a bigger-picture perspective to stay competitive. The summit returns for its 7th event in Las Vegas.
Unlike your usual hospitality events, this groundbreaking summit tackles a wide range of subjects that businesses must address to remain up-to-date with the latest trends in luxury hospitality. From IT and Marketing, to Design, HR, Catering, and more!
The summit includes 40 speakers, 19 information sessions, several networking opportunities, and an industry showcase highlighting 30 of the most innovative suppliers in the industry.
Exhibitors include Avendra (the largest hotel procurement and hospitality supplies company in North America), Bravo Your City! (digital publishing house), MyDrap (textile-solutions partner), Omnigo (leading security management software), The Metropolitan Tea Company, and many more.
After two days of inspiration, the summit will wrap up with a giveaway including a luxury stay at the Celtic Manor Resort in the UK, as well as an all-inclusive trip to Aspen!