Massive backlog of visa applications in the U.S puts lottery winners at high risk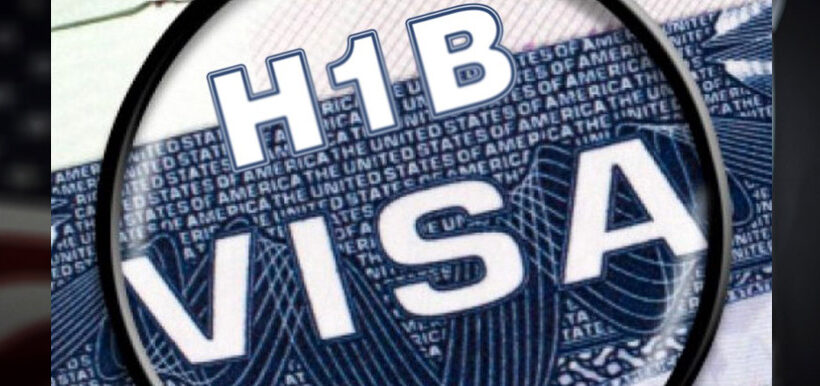 A backlog of nearly 2.6 million visa applications remain in the U.S, due to the lingering consequences of the restrictive measures imposed by the Trump administration.
Massive visa backlog in the U.S due to the anti immigration policy of the Trump era, even after President Joe Biden tended to overhaul those restrictions, still persists, a  CNN report said.
According to the report,The backlog includes nearly half a million applicants who are "documentarily qualified" and ready for interviews, according to a recent legal filing by the State Department. Backlogs in some immigrant-visa categories are 50 or even 100 times higher than they were four years ago, at the start of the Trump administration.
Some of the backlogs are due to the restrictions imposed in response to the Covid-19 pandemic. But some are happened due to the consequences of pre-pandemic Trump policies, the report said.
According to documents filed in a visa lawsuit during the month of January 2020, before the pandemic, the State Department scheduled 22,856 family-preference visa interviews, worldwide. This past January, it scheduled 262 — a drop of nearly 99%.
Immigration attorneys in several visa lawsuits said the State Department continued to use temporary pandemic bans on entry from certain regions as a reason not to issue visas — even though a federal judge told the State Department last September that plaintiffs seeking to overturn that policy "are likely to succeed" in their claim that it isn't in accordance with law. The department reversed that policy for immigrant and fiancée visa applicants on Thursday, the report said.
"Embassies and consulates are working to resume routine visa services on a location-by-location basis as expeditiously as possible in a safe manner," CNN reported quoting the State Department statement. "We do not expect to be able to safely return to pre-pandemic workload levels until mid-2021 at the earliest." CNN report said quoting State department officials. They also said health and safety measures would force them to "prioritize the most urgent and mission-critical cases" while scheduling fewer interviews than was normal before the pandemic.
Employment shortage in the State department caused by Trump era policies has also affected the visa processing, the report said.The department had about 1,000 fewer employees than it had at the start of the Trump administration.
Lottery winners at high risk
State Department visa delays particularly worried those waiting to get or use diversity visas — up to 55,000 immigration visas a year that are awarded by lottery to qualified people from countries with low levels of immigration to the US.
Winning a diversity visa is always a long shot; in fiscal 2018, for example, nearly 14.7 million people applied for the lottery, giving each one odds of 1 in 267 of being selected and then getting a visa.
By law, diversity visas expire if they aren't processed and issued in the same fiscal year. But as the pandemic closed US consular sections, the diversity-visa clock kept ticking.
The Biden administration is still reviewing or hasn't fully undone some measures that slow or block processing, such as heightened background checks and questionable terrorism designations.