Not allowed to drink water or use the loo: Life in the corona ward is distressing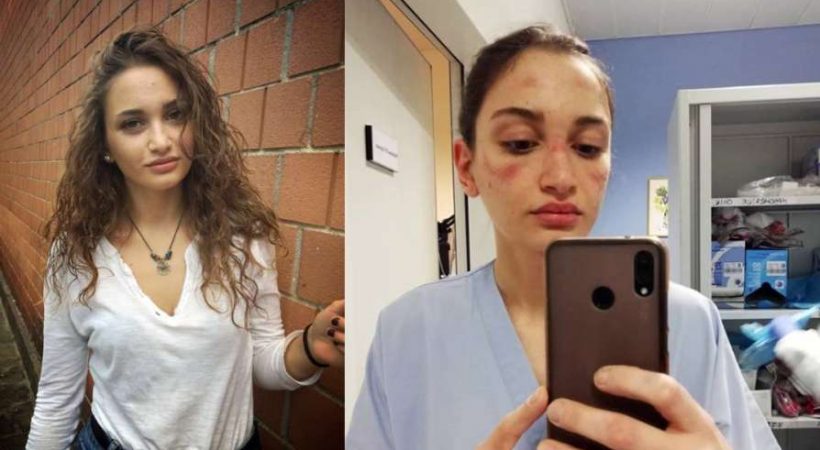 Below are notes from an Italian nurse about life in this ward
The coronavirus scare has engulfed the world as it is seen spreading in an uncontrollable manner. This disease that originated from China has locked many nations like Italy which is seeing an increase in death toll with every passing day. In Italy alone, more than 1000s are reported to have died due to the disease. In this context, a nurse from Italy has written about her experiences of the corona ward in her hospital.
Her name is Alessia Bonari and she works as a nurse at the Grosetto Hospital in Milan. She tells us about the gravity of influence that the dress and other equipment used as a defense against the disease has on one's body. She has also shared a picture of herself with the bruises caused due to the overuse of these defensive equipment.
"I have become physically weak as these items that we are using as a defense against the coronavirus are badly made. The coat is increasing the temperature of our bodies, thus making us sweat very fast. After wearing these defensive items we are unable to drink water or use the loo for nearly 6 hours. Mentally too, I have become weak. For weeks together, I and my friends and colleagues are facing the same situation. But this does not allow us to get away from our duty," says Alessia.
Her picture that is shared in the social media shows bruises below her eyes and on her forehead that are caused due to scratching from the mask used. She says she too is in fear of contracting the disease despite the fact that she has treated over 10,000 people infected with the virus. Alessia also notes that people should not exploit their services and that all should try to stay indoors and also help each other to protect and defend the weak.