Nouf Mohammed al marwaai ; The first yoga instructor in Kingdom of Saudi Ar-abia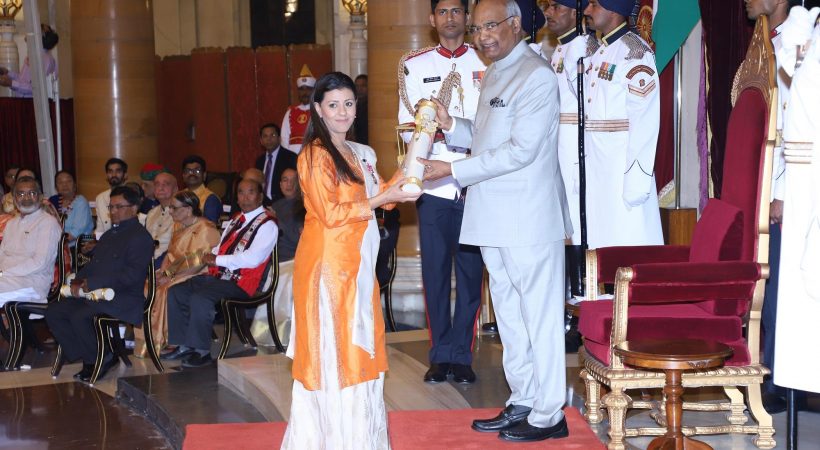 Nouf Mohammed Al Marwaai is the first yoga instructor in the Kingdom of Saudi Arabia. As a conservative society, Saudi Arabia did not  accept a yoga instructor especially a woman at first hand. So, Nouf Mohammed had to teach them what yoga really is? She did it remarkably well and as a result, thousands of people are practicing yoga nowadays. But With what magic wand did she allure them into this traditional Indian mental and physical activity? Strangely it was yoga itself. Says Nouf. At first she notified them the benefits of yoga, mental as well as physical and that reduced the distance and attached them to Yoga. Considering her effort to promote yoga, India bestowed its leading civilian honor, Padma Shree , on 15 August 2018 to Nouf Mohammed Al Marwaai.
Marwaai made yoga exposed to Saudi nationals, but what made Marwaai to attract yoga primarily? Sadly it was an auto immune disease which was hunting her since childhood. Marwaai was hurt by an auto immune disease since child hood and it became serious when that affected her critical organs like kidney and liver in her adulthood. So after completing her education in Australia she had to move to India for an alternative medicine. There she found ayurveda and yoga and started to practice yoga according to her friend's advice. It was a bold move that she had to ignore her relatives' opinion. She visited Kerala and while taking ayurvedic treatment, she familiarized with Yoga. She went to Himalaya to seek more and found that yoga is much more beneficial than modern medicine. Perhaps better even than Chemotherapy. Once she perceived the benefits of yoga, she decided to undertake it as her way of life. Consequently she relieved from the face of pain which was hurting her for thirty years.
Formerly, Saudi people found yoga as part of Buddhist tradition and she had to clarify it. She described the health benefits to those who asked her about its religious order. She succeeded gradually in educating them and as a clinical psychologist by profession, she now operates four centers in the country in Makka, Madina , Riyadh and Jeddah. Many yoga teachers are working here under Marwaai and the students who practice yoga at these centers are mostly women.
Every month almost forty people are completing course here and her sister was one among them.