OCI card holders face difficulties in India with the new rule: Report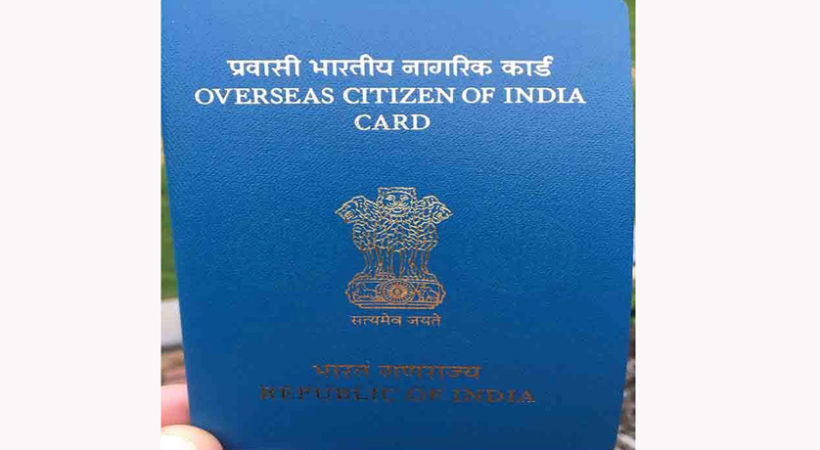 As a result of the new changes made by the Central government regarding Overseas Citizen of India rules, the OCI card holders may face difficulties in seeking jobs in India, a Times of India report said.
With the newly notified work permit and lifelong visa facilities, the new rules simultaneously make the atmosphere difficult for employers, the report said.
The new rule which make it compulsory for an OCI cardholder to obtain special permit from the foreign regional registration office (FRRO) to undertake research activities, journalistic activities, internship or employment with foreign diplomatic missions or foreign government organisations in India will make unnecessary administrative hurdles, the Times of India reported.
Moreover, it makes universities and other organisations in India which are going to associate with the OCI card holders would tangle with difficulties as it become mandatory for them to verify the OCI card holders' credentials which make them qualify for the course or job.
"Such an obligation on Indian employers may lead to them avoiding engagement with OCI cardholders to steer clear of the inconvenience of intimation and permission requirements, which in turn may impact employment opportunities available to OCI cardholders in India," the Times of India reported quoting Anshul Prakash, a partner at corporate law firm Khaitan & Co.
The notification further states that cardholders will not have any advantage by virtue of being a person of Indian origin holding an OCI card, but will be placed in the same category as foreign nationals when it comes to economic, educational, and financial fields which are not specifically listed in the new notification. This rule, too, is seen as a setback for OCI cardholders when it comes employment opportunities, the report said.