Oil giant  Aramco opens door for  investors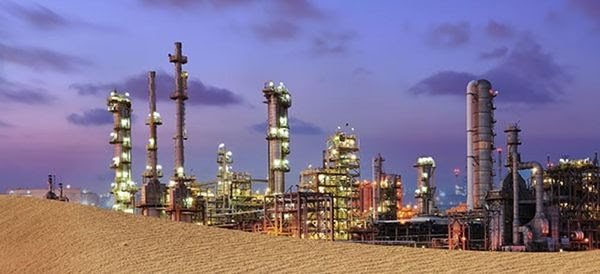 Oil  giant Saudi Arabia's Aramco is opening  its door for investors to become part of  the most profit-making company in the world. The bidding for shares  in the company, wholly owned by the Saudi Kingdom, will start from November 17. However, it is holding back information  about the number of shares it wants to sell and the price for the share.
As per the information available, we look at some. of the factors linked  to this IPO.
1.Being the world's  most profit-making company, it is anticipated  that Aramco will raise an amount of $30 billion through  the sale of shares.
2.There is no clue in the prospectus  about the face value of the share. However,  it is  expected that the face value would be announced on the day before the ending date of the subscription ie, December 5.
3.With  a production capacity of 10 % of total oil production  in the world, Aramco is considered as the top most company in terms of profitability  in the world.
4.Subscription  for this IPO is open from  November 17 to 28.
5. Last year, the  company posted a net profit of $111.1billion. However, in the current year there is  a decrease in the profit that it is reduced by 18% compared to the period last year.
6. The company  has listed its shares in Riyadh Stock Exchange.
7. Citi Bank, HSBC and Credit News are the firms entrusted with  monitoring the process of the IPO and its proper implementation.
8. 0.5 % shares have  been reserved for small scale investors,  Moreover there is no indication that how much would be the  volume of shares which would be offered to biggest players.
9. In order to make sure the transparency of the  IPO, it is warned in the prospectus that the applicants should be aware of the threats from  terrorists against the oil facilities.
10. It also gives  warning that there may be less demand for hydro carbon in future due to climate change.
11.According  to the assumption of  the investment consultancy  firm, Bernstein, Aramco is worth  $1.2 to 1.5 trillion.
12. If the worth of the company  is 1.5 trillion, there is every chance of  it gathering around $30 billion and if so, it would be the biggest IPO overtaking  the existing one by Chinese firm Alibaba which had gathered $25 billion in 2014.
Praveen Vikkath