Omicron: India makes Pre-booking of RT-PCR tests mandatory for passengers from 'at-risk' countries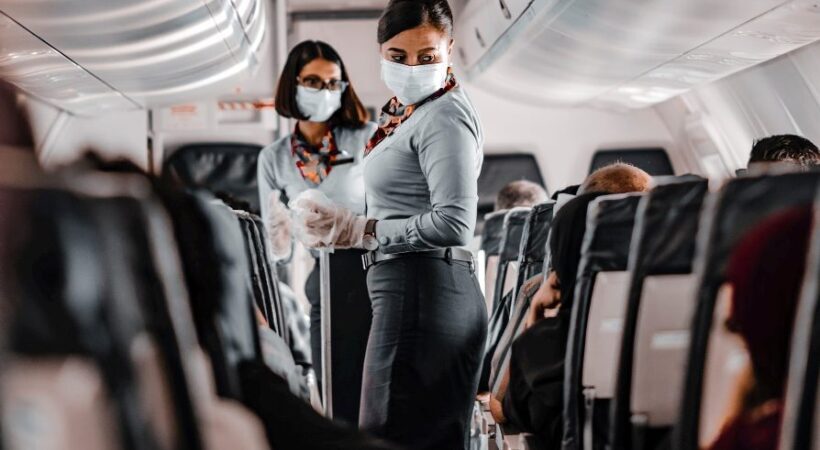 The Indian ministry of civil aviation announced on Tuesday that in the wake of rising cases of the Omicron variant of Covid-19, passengers arriving from 'at-risk' countries at six major airports will be required to mandatorily pre-book their RT-PCR tests from December 20.
"Air Suvidha Portal portal would be modified to allow the passengers to mandatorily pre-book the RT-PCR test if they are coming from the countries 'AT-RISK' or have visited such countries in the last 14 days. Link to the concerned airport website would be provided in Air Suvidha platform which would be displayed to passengers while filling up the self-declaration form (SDF)," an office memorandum issued by the Jyotiraditya Scindia-headed ministry noted, according to news agency ANI.
The document further stated that the mandatory RT-PCR pre-booking will come into effect from 11:59pm on December 19. "In the first phase, the system may be implemented in six metro cities, namely Delhi, Mumbai, Kolkata, Chennai, Bengaluru and Hyderabad," it mentioned.
The ministry also directed the Directorate General of Civil Aviation (DGCA) to issue an advisory to all airlines to check their passengers' pre-booking of the Covid-19 test before they board the flight. "If a passenger is having difficulty in pre-booking, they may not be denied boarding. However, the airline would be responsible to identify and accompany such passengers to the registration counter at the airport for testing," it said.
List of Countries from where travelers would need to follow additional measures on arrival in India, including post-arrival testing
Countries 'At-Risk' – Updated As On 6th Dec
Countries in Europe including The United Kingdom
South Africa
Brazil
Botswana
China
Ghana
Mauritius
New Zealand
Zimbabwe
Singapore
Tanzania
Hong Kong
Israel
Passengers are also required to submit a copy of the  following documents:
Copy of Passport
PCR Negative Certificate from a Test conducted within 72 hours of departure and the Vaccination Certificate.
For immigration, the copy received in e-mail is essential on arrival in India and has to be verified at the APHO counter.
Further, those travelling from 'at-risk' countries, will be required to undergo a test on arrival too; the same can be pre-booked by clicking on the testing facility link.
As of now, following steps are to be followed by international passengers travelling to India.
They will be required to submit a self-declaration form on the Air Suvidha portal.
On the portal, they will also need to submit a negative RT-PCR test report; the test should have been conducted within 72 hours before the journey.
Further, they will be required to undergo a self-paid COVID-19 test on arrival at the airport.
Passengers are also advised to undergo home quarantine for 7 days.
Re-test on the 8th day and if negative, self-health monitoring for next 7 days
Also, post-arrival COVID-19 testing is mandatory for travelers from at-risk countries like Europe, the United Kingdom, Botswana, South Africa, Mauritius, Brazil, Zimbabwe, Israel, Tanzania, China, Ghana, New Zealand, Hong Kong, and Singapore.
Updates made to make Air Suvidha friendlier for passengers and health/State officials
All applications from 'at risk' countries are marked with H and red band and others are green. This helps in smooth on arrival segregation and processing. This list is dynamically updated to keep up with MOHFW updates.
Application also takes into account countries visited in the last 14 days to highlight 'at risk' applications. This field is also made into multi-select drop-down option for standardization.
Standardization of fields by providing drop-down list E.g. district and state for address.
Updated FAQ list and customer care link along with the latest advisory at the start of the portal.
For 'At Risk' countries passengers are advised to pre-book their test on arrival test and the link to respective testing facility is provided to the passengers on SDF submission.