On the trail of coronavirus-hit family's contacts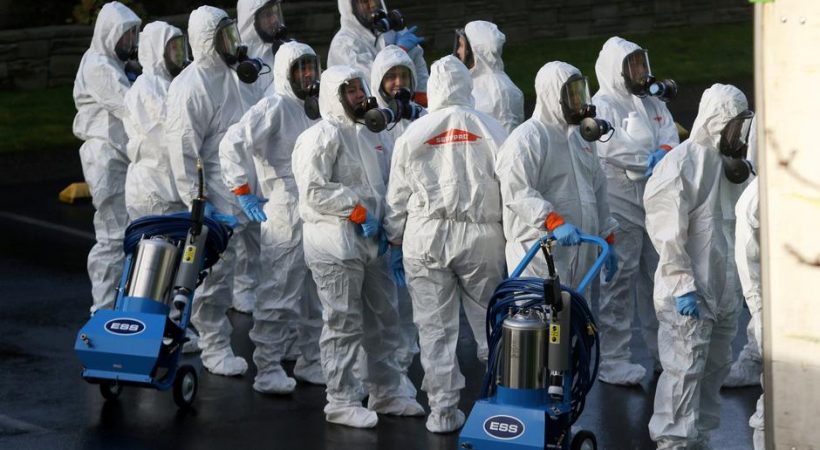 How the health department team traced the route map of the travel by the family that hid its coronavirus positive status after arriving from Italy
The health department  in Kerala  took up a herculean task  of drawing out a  route map to trace the path traveled by  a  family  after  its arrival  in Kerala  from the coronavirus-hit Italy .  Tested positive, the family and their contacts are now undergoing treatment in hospitals thanks to the determination of the health minister, district authorities and the health department. Drawing up a route map was made necessary as the disease-hit family reportedly refused initially to share the details of their contacts after arrival in Kerala.
It is said that this challenging task took up by the team has no comparison even in films.  Such were the difficulties the team faced while tracking down the contacts of the disease-hit family.
Last Sunday evening, the health department received information that the couple who came from Italy interacted with a total of 3000 people in n Kottayam, Kollam and Pathanamthitta districts.
Under the leadership of the Pathanamthitta district collector, PB Nooh an emergency plan was drawn out in the midnight of Saturday itself to trace out the contacts as the virus is highly contagious. The family was already found infected by the deadly virus.  Since the husband was from Kottyam, the Pathanamthitta collector got in touch with the Kottayam collector, P K Sudhir, for information about the husband family.
The health department teams started their work on Sunday in Ranny and Kottayam. On the same day, the team visited the infected couple's Aythala house in Ranny and their neighbours and collected information.
The health department team spoke to the couple to find out where they went and who did they contact, despite the couple's saying that they did not travel much.
The officials came out with the route map of the travel of the couple from February 29 to March 6.  The officials also tried to find out the people who they were in contact with during these days.
The officials found out the ancestral house of the lady. They live in Chengalam in Kottayam district. Six groups were formed to find out the details of the people whom the Chengalam family was in contact with after their meeting with the Italy couple. The coordination of the administrators of Pathanamthitta and Kottyam districts and the exchange of inform action between the DMOs resulted in the success of laying out the right route plan.
The support and guidance of the State Health Minister K K Shailaja encouraged the teams much in the difficulties they faced while tracing out the contacts. Information was sought at bus stands, auto rickshaws, banks and police stations. The health teams visited all the places and the people the disease-affected couple went and met.
The health team who did the wonderful job consisted of a medical officer,   two health inspectors and medical students.