One month revenue Rs3.70 crore,  Profit Rs70 lakh, Tejas runs fast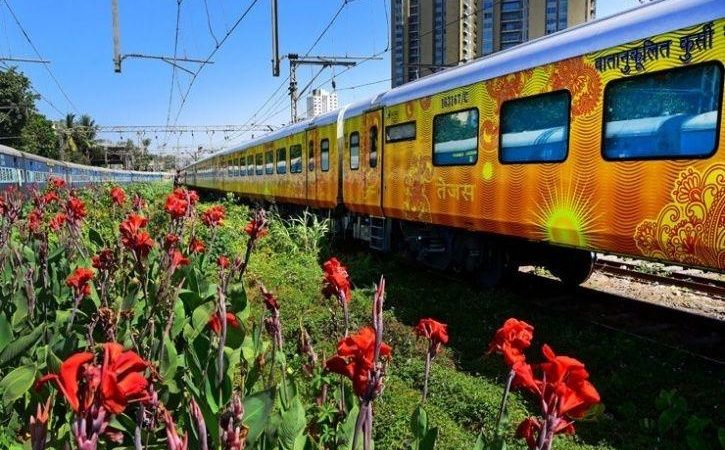 IRCTC  (Indian Railway  Catering and Tourism  Corporation), the tourism  wing of Indian Railways' privately  operated Delhi-Lucknow super luxury Tejas  Express made Rs 70 lakh profit in one month, Press Trust  of India reported quoting a source. The news agency said  the IRCTC spent an average Rs 14 lakh per day and the income from ticket sales clocked Rs 17.5 lakh daily. The total revenue from the service,  which was flagged off on October 5 was Rs 3.70 crore and the profit was Rs 70 lakh.  The train had an average 80 to 85 per cent passenger occupancy last month. The train  runs six days a week.
The state-of-the-art  Tejas Express of the  IRCTC, is part of Indian Railways' initiative  to develop 50 stations to international standards.  The plan also allows private players to operate 150 super luxury trains.
Tejas, which runs  between Delhi and  Lucknow, is the first to be operated by a private  party under the IRCTC. The train offers, apart from  a comfortable journey, "combination meals, free insurance of up to Rs 25 lakh  and compensation in case of delay," the report said.
Praveen Vikkath