Pakistan plane, carrying 99 passengers crashes near Karachi Airport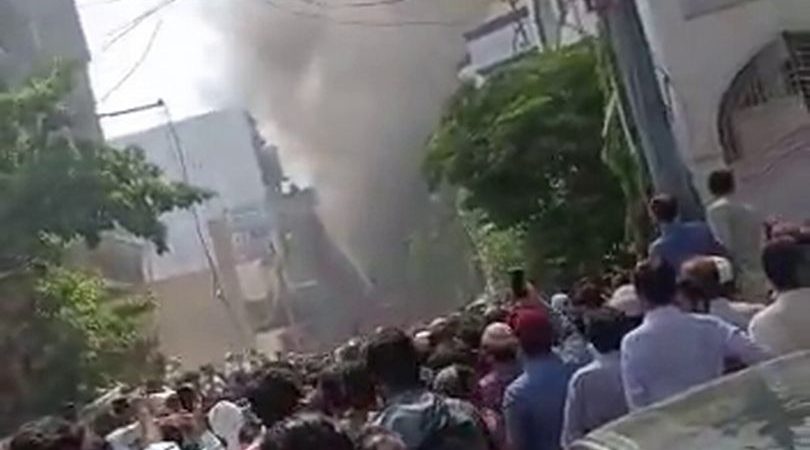 According to Civil Aviation Authority officials, a Pakistan International Airlines (PIA) flight flying from Lahore to Karachi, crashed into a house in the area near Jinnah International Airport on Friday. Geo News reported that the plane crashed at the Jinnah Ground area near the airport as it was getting closer to landing. There were more than 90 passengers on board the AirbusA320. Black smoke was seen from a far at the crash site, say  eye witnesses.
According to reports there were no immediate reports on the number of casualties. The aircraft arriving from the eastern city of Lahore was carrying 99 passengers and 8 crew members, news agency AP said, quoting Abdul Sattar Kokhar, spokesman for the country's civil aviation authority.
Witnesses say that Airbus A320 appeared to attempt to land two or three times before crashing in a residential area near Jinnah International Airport. Hindustan Times reported. Flight PK-303 from Lahore was about to land in Karachi when it crashed at the Jinnah Garden area near Model Colony in Malir, just a minute before its landing, Geo News reported.
Sindh's Ministry of Health and Population Welfare has declared emergency in all major hospitals of Karachi due to the plane crash. News agency PTI said.