Pilgrims progress at Kedarnath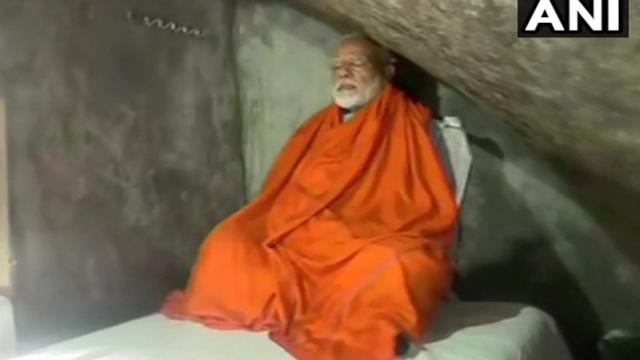 The "Dhyan Gufa" at the Kedarnath shrine, in the Himalayas, where Prime Minister Narendra Modi meditated on May 18 after a very strenuous election campaign across the country, is today one of the most sought-after place for people seeking peace. In fact, the news and the picture of the prime minister, clad in a saffron shawl with closed eyes, in meditation at the cave , which had gone viral on social media, has immensely boosted the popularity of this holy place among devotees.
No wonder, the Prime Minister had visited Kedarnath four times in last five years. Kedarnath is situated at 12,500 feet high from sea level in the Garhwal Himalayas. The environment here is calm and serene. The view from the shrine of the surrounding snow-capped mountains shining in the golden rays is a lifetime experience for anybody visiting the place. It is indescribably beautiful.
A large number of devotees from different parts of the country are daily logging into the GNVN (Garhwal Mandal Vikas Nigam Ltd) website to book the cave where the Prime Minister meditated for meditation, according to a report by Press Trust of India (PTI). The cave has been booked for the entire July and booking has been continuing for August, September and October, according to the report quoting GMVN General Manager BL Rana. He told the news agency that the meditation cave had been occupied every day since the prime minister's stay at the cave.
The shrine will be closed in October when the winter begins and will be reopened next May. The travel season from May to October last year witnessed 7,32,000 pilgrims visiting the holy shrine.