PM Modi announces economic relief package worth Rs: 20 lakh cr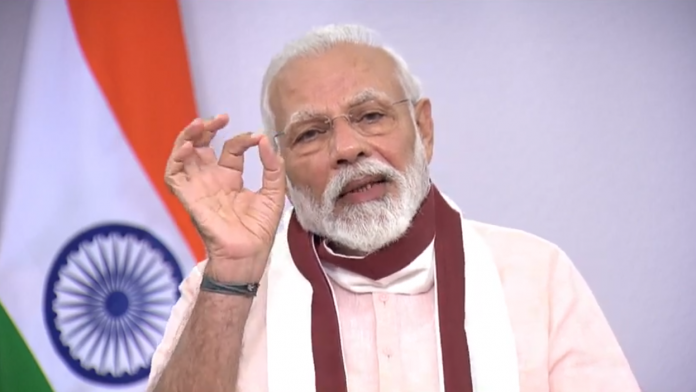 Prime Minister Narendra Modi has announced a Rs. 20 lakh crore 'Atmanirbhar Bharat Abhiyan' to overcome the economic and financial loss caused by the coronavirus pandemic and the package would largely benefit MSMEs ,agricultural sector, laborers, honest taxpayers and cottage industry.
The package, which was announced during  PM's fifth address to the nation, a day after his interaction with the country's chief ministers on tackling the Covid-19 challenges, will also have emphasis on land, labour, liquidity and laws.
"I announce a special economic package today. Special economic relief package for the nation will amount to Rs.20 lakh crore which is nearly 10% of GDP. The announcements made by the govt over Covid-19, decisions of RBI and today's package totals to Rs.20 lakh crore. This will play an important role in the 'Atmanirbhar Bharat Abhiyan', said PM.
'Scientists say that coronavirus will be a part of our lives for a very long time. But we can't let our lives remain confined around Corona. We will wear masks and maintain social distancing but we will not let it affect us. So lockdown 4.0 will be in a new form with new rules,' PM added.
In this hour of crisis, local suppliers have met our demands; Indians have to be 'vocal about local' and buy products from them, PM said.
Prime Minister informed that beginning Wednesday, finance minister would announce details of special economic package and also mentioned that 4th phase of the lockdown likely to put in place after May 18th and the details would be informed on May 17th.