Prime Minister Narendra Modi gets emotional in 'Jan Aushadi Diwas' video conference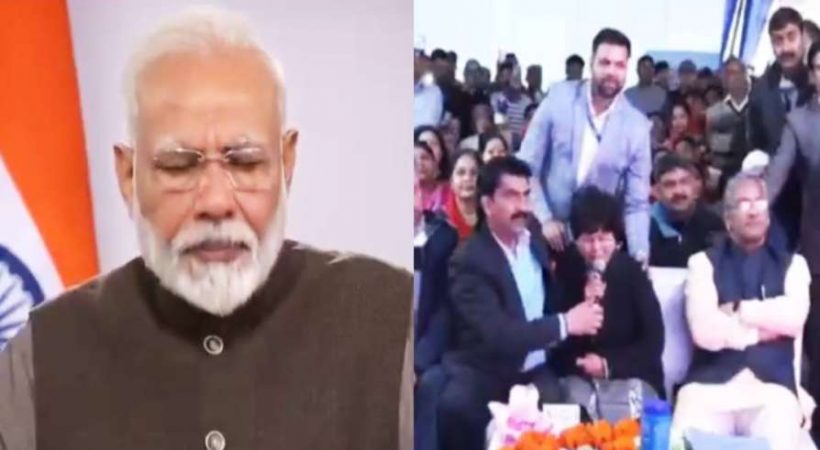 New Delhi: Prime Minister, Narendra Modi got emotional while interacting with the stakeholders of the 'Pradhan Mantri BhartiyaJanaushadhi Pariyojana(PMBJP)' project through a video conference. He got emotional when a lady from Uttarakhand said that she was able to get back her healthy life only because of this project launched by the PM and that she considers the PM as God because of this. This incident made the PM emotional. The lady, Deepa Shah, said in the video conference that earlier her body was paralyzed and it was only through proper treatment that she was able to lead a normal life. She also said that her further treatment was possible only because of this project and that she was grateful to all the stakeholders of the project who made this possible for her.
Deepa Shah said that she was under treatment since 2011 and that she found it difficult to even buy her medicines as they were expensive. She said that the project helped her to purchase the medicines at a cheaper rate and also take her treatment forward.
She said that while the doctors had no hope in her recovery, it was only the blessings from the PM that helped her come back to normal life. She sobbed and said that she has never seen God but that now she saw it in Modiji. These words of the Uttarakhand lady made the PM emotional. He was lost for words for a reply and kept his head low for a few minutes to compose himself. The project's stakeholders and the project center owners were some of the participants of the video conference. This video conferencing was held to announce that March 7 should be considered as Jan Aushadi Day.
#WATCH Prime Minister Narendra Modi gets emotional after Pradhan Mantri Bhartiya Janaushadi Pariyojana beneficiary Deepa Shah breaks down during interaction with PM. pic.twitter.com/Ihs2kRvkaI

— ANI (@ANI) March 7, 2020