Prime Minister's day out in the wilderness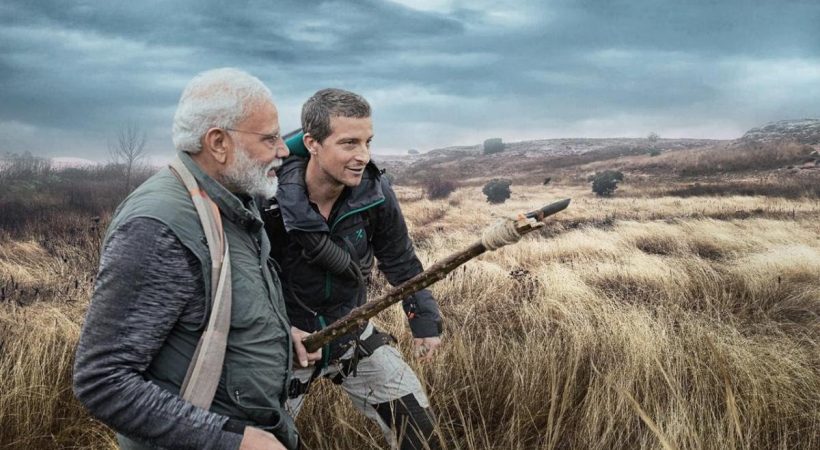 Adventurer and host of Discovery Channel's most  popular programme Man VS Wild,  Bear Grylls is featuring Prime Minister Narendra Modi  in the next episode named 'Man Vs Wild with Bear Grylls and PM Modi. The programme is scheduled to be aired simultaneously on 12 Discovery Channels  in India on August 12.
If the number of  impressions of the episode's  promo last week on its hash tag, #PMModiOnDiscovery, on Twitter is any indication,  it would be one of the most watched episodes of the programme by Bear Grylls on Discovery Channel.  
With over 1.2 billion impressions, #PMModiOnDiscovery happens to be one of the most used  hash tags on Twitter to  promote a television show ever, says the channel on the enthusiasm of the people over the episode  featuring Prime Minister Modi. 
According to Meltwater,  the well-recognized global  media intelligence firm, in a span of less than 12 hours since the tweet first made an appearance, the hash tag has  reached 728 million people through over 204,200  mentions by more than 206, 200 users. 
The episode was shot on February 14, in the deep forests of  Jim Corbett National Park , situated in Uttarakhand. .
"For years, I have lived among nature, in the mountains and the forests…For me, this show presents a great opportunity to showcase to the world India's rich environmental heritage and stress on the importance of environment conservation and living in harmony with nature," Modi said on the episode.
The channel said the episode will be telecast across 180 countries in multiple languages on all Discovery networks. Grylls said this was an opportunity for people across the globe to see the "unknown side" of the Indian prime minister.