Priyanka Chopra, Nick Jonas dazzle at  Golden Globe red carpet, receive People Choice Best Dressed Couple award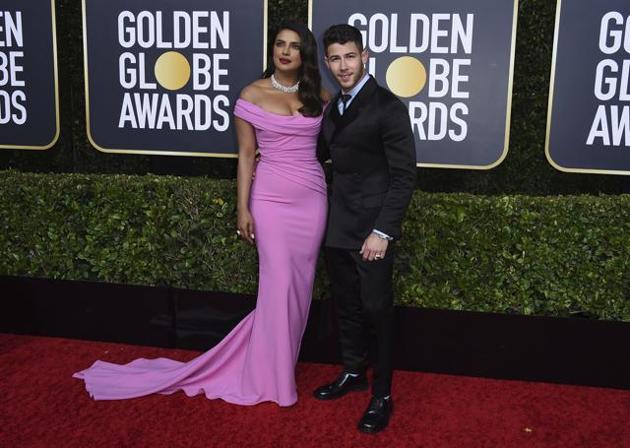 The annual Golden Globe film and television award ceremony is equally famous for its glamorous as well as opulent parade of world beauties clad in their best on the red carpet. The best among the world's beautiful women vie each other every year to show their alluring presence at  the function by charmingly gliding down the red carpet. It is a magnificent scene indeed to witness and enjoy.
This year it was India's Priyanka Chopra who  kept the celebrity audience including world renowned fashion experts on the edge  at the Beverly Hilton Hotel in Beverly Hills, California last Sunday night with her stunning look in pink and Bvlgari jewels. Priyanka, who walked down the red carpet hand in hand with her husband Nick Jonas in suit has stolen the show of  glamour, beauty and opulence. 
It is no wonder  they were the People Choice Best Dressed Couple at the grand fashion function. Priyanka was wearing a gorgeous off-shouldered Cristina Ottaviano Spring 2020 pink hand draped bustier gown.   
Priyanka Chopra and Nick Jonas presented the Best TV Series – Musical or Comedy award at the 77th Annual Golden Globe Awards.