Rajasthan Kabir Yatra to cherish the blissfulness of Music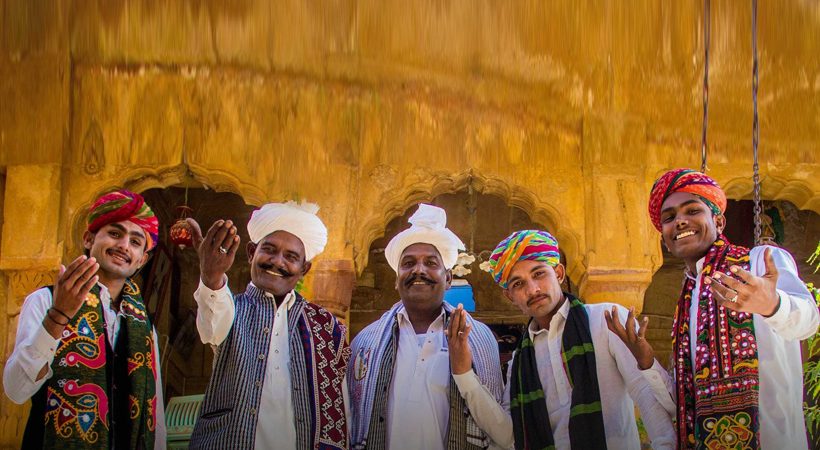 Music from the heart of a liberated soul makes you dance in merriment as it is a real art of experiencing blissfulness and realizing the exact nature of existence. This is the reason many people head to Rajasthan this week to attend Rajasthan Kabir Yatra (Journey) which started from Bikaner on the 2nd of September and will end at Jodhpur on the 7th. The journey will cover many cities and villages across Rajasthan.
The event  commemorates Kabir, a poet and Sufi, who lived in Varanasi, in India, in the 15th century and influenced populace as well as the spiritual traditions over the years. Many famous singers including Kabir, Bullesha, Sufi, artist Sha Lathif Bai etc.  accompany the journey chanting  peace and harmony songs that asserts love is eternal and should be followed as a religion. Their songs resonate in the antiquated Rajasthan cities and celebrate the  soul of Kabir.
Many students, professionals and artists are also participating in this event.
The artists affirms via their songs that Allha, Ram, Christ are the same and the walls that exist in the minds are making separation. Sufi singers like Sakur Indra, Abdul Khan, Lathif Khan, and Sharukh Khan from Dev Village sing the songs of love and affection.
Indian folk lore and Kabir versus drizzle across the cities in Rajasthan, the tourists can relish the ancient beauty of Rajasthan cities and villages and can have traditional Rajasthani cuisines too. However, Kabir Music Yatra is an absolute treat for those who like to travel.
There are 250 travelers who move across the state and the famous artists like Kallu Ram Ban Mania, Shabnam Vir Mani, Gauri Devi, Meera Bai, Kabir Café etc. are few among them.